Owen Wilson Discusses Playing Poker Against Woody Harrelson in Maui Home Game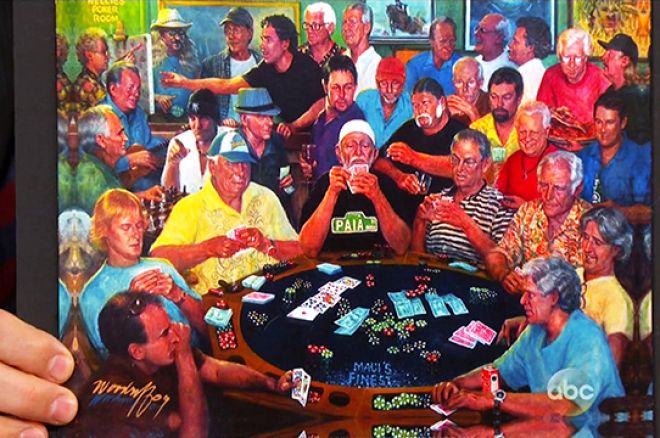 Hollywood actor Owen Wilson, who has starred in such films as Wedding Crashers and The Internship, recently appeared on Jimmy Kimmel Live and revealed details about a home poker game in Maui that includes fellow actor Woody Harrelson.
"There's a lot of arguing, tearing up the cards … Woody can kind of get on my nerves," Wilson said. "A lot of times he won't know the rules to the game or he'll start lecturing me; I'll have, like, a slice of pizza and he's like, 'Dude, that gluten is gonna kill you.'"
"Or even if I have a glass of milk sometimes, which I'll have just to take the edge off; he was telling me, 'You know we're the only animal that drinks another animal's milk'. At first I felt like... 'That's a real checkmate argument...,' but then I was, like, thinking, 'Well, we're also the only animal that's loading pot into a bong too.'"
Wilson also discussed a piece of artwork commission for the game (see lead picture). Check out the interview here:
Get all the latest PokerNews updates on your social media outlets. Follow us on Twitter and find us on both Facebook and Google+!