Jason Somerville Releases New Website and Video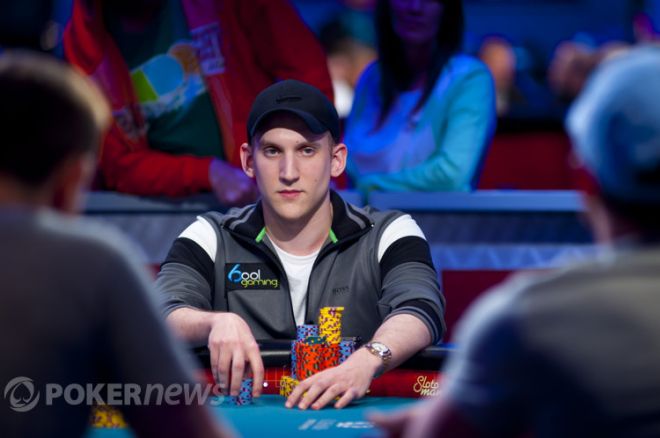 Jason Somerville released a new video blog on his website, jasonsomerville.com, on Wednesday, the first day of the 2013 World Series of Poker. As many know, Somerville is fond of making quality videos as evidenced by The Final Table series he did alongside Russell Thomas leading up to last year's October Nine.
PokerNews briefly spoke with Somerville about his new site and video.
PokerNews: What inspired you to launch JasonSomerville.com? What sort of site is it exactly?
I created JasonSomerville.com to have a single location where I could share my adventures and experiences with the public, including any and all of the videos that came along with those. I thought it would also be cool to develop a site where people who shared my passions also could write, blog, and create content — not just fellow poker pros, but top competitors in the world of e-sports, UFC analysts, and more. Most of the material on the site, though, will be from me.
What are your plans for the site?
I'm aiming to create consistent, interesting content that's a bit different than what's been done before. I have a huge passion for poker - not just as a player, but also as a viewer. I've seen every episode of The Life of Ivey, loved I Bet You, and I've rarely missed an episode of the WSOP, World Poker Tour, High Stakes Poker and Poker After Dark. I'm a huge poker fan and I feel like I know what audiences enjoy seeing, because I know what sort of stuff I want to see myself! One of my main goals for the site is to create captivating, cinematic, unique videos that show the world of poker from my eyes and allow people to share my experiences. I want the majority of content on the site to appeal to everyone from the most hardcore poker fan to someone who isn't sure if a flush beats a straight.
You created and produced The Final Table, a video series that focused on Russell Thomas leading up to the 2012 October Nine. Can we expect anything similar to this on the site?
Absolutely. The Final Table was a fairly last-minute idea that came together very quickly. I'm quite proud of it, given the insane amount of things simultaneously going on while we were producing the series. During that crazy thirty-day process, I really fell in love with that dramatic, more cinematic type of filmmaking, and since the day it ended I've wanted to do another project like it. I've done a few video blogs since then, like the one I just released of a recent charity poker event benefiting the LAPD Memorial Fund, but not another real series. I'm excited to finally have that opportunity this summer at the WSOP.
Is it fair to say that making videos a passion of yours?
I always enjoyed making videos. I started making poker videos for fun when I was 18, which really helped develop my ability to speak coherently — something pretty key in poker videos. I improved even more under Daniel Negreanu's tutelage during my tenure as a PokerVT instructor. These days, I've mostly moved away from strategy-focused videos and instead try to produce more fun, entertaining videos. I've enjoyed messing around with various video concepts and formats on my YouTube channel for a few years now.
What can we expect from JasonSomerville.com during this year's WSOP?
I'm really excited to announce that during this WSOP, Jason Mercier, Dan O'Brien and myself will be shooting a video series chronicling our WSOP. I'm thrilled to be bringing an amazing crew with me for the entire WSOP and we'll be creating videos nonstop throughout the summer. I can't wait to show the world what the WSOP is like from a player's eyes, with all the pressures, swings and random adventures that come with it. It should be a lot of fun!
You mentioned you might have some others contribute to the site. Can you tell us a little more about that?
I don't want to promise anything and not deliver, but we've already posted an interesting statistical analysis of Vitor Belfort's amazing striking power by my friend and stats wizard David Williams. David will be a regular contributor to the site, and I'm planning on having lots of other blogs, articles and videos from various industries and fields that I have a passion for.
On a side note, this was your first time doing the ESPN Fantasy Draft. How do you feel about your team and the teams of your competitors?
I think I might've drafted a little too heavily on the NLHE side of things. Tom Marchese, Antonio Esfandiari and Ike Haxton, while three of the best NLHE players in the world, are not exactly mixed-game monsters. I still think we have a pretty solid shot to win though. The best team might be Feldman's, though, with Matt Glantz, Mercier, Shaun Deeb and Chris Klodnicki rounding out a very strong squad.
Check out Somerville's latest video from a recent charity poker event benefiting the LAPD Memorial Fund:
Get all the latest PokerNews updates on your social media outlets. Follow us on Twitter and find us both Facebook and Google+!