Phuoc: My Life — An Autobiography by The Micros
Let's face it, video production isn't cheap. So we understand why Chase, Tommy, and Balls were out of our lives for so long. Luckily, John Wray and Jay Rosenkrantz found another way to bring us our favorite animated versions of ourselves (oh come on, like you don't see a little bit of yourself in at least one of these characters).
The latest web comic features an all too familiar scene that occurs quite frequently in our office.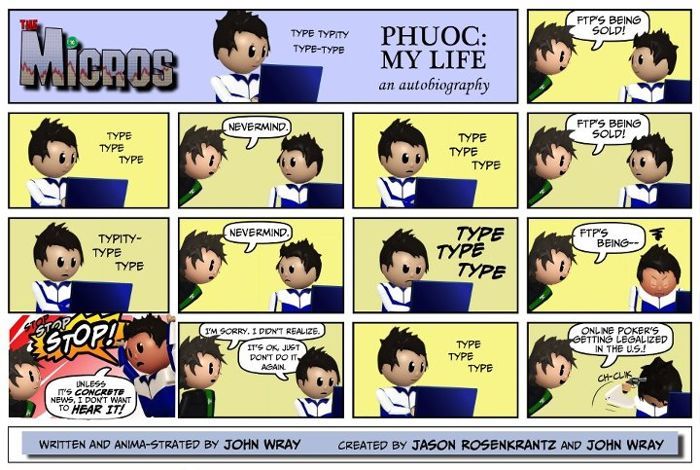 Visit The Micros' Facebook fan page for more photos, including some teaser posters for the web comic.
Follow PokerNews on Twitter for up-to-the-minute news.