Travel Journal: Viña del Mar, Chile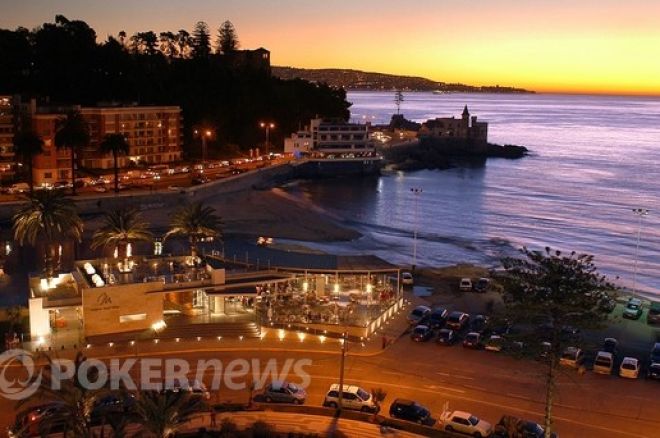 In late 2010, I had the opportunity to attend my first Latin American Poker Tour event, the Grand Final in Rosario Argentina. A year later, Colombia became my second LAPT. I had a great time at both events learning new cultures, covering top-notch poker tournaments and meeting new people. That's why I jumped at the chance to cover the LAPT Chile event when it was announced as the first stop of Season 5.
In order to get to the tournament venue, the Enjoy Casino & Resort, I had to fly into Santiago and take an hour ride, graciously arranged by LAPT Travel, to Viña del Mar on the Pacific coast. If you're unfamiliar with "The Vineyard by the Sea," I recommend you check out the PokerStars Travel Guide for some background. Speaking of which, it's worth nothing this was the same stop that was cancelled in 2010 after a massive 8.8 earthquake rocked the region, damaging infrastructure and killing approximately 500 people.
The first thing that struck me in Chile actually happened before I even set foot on ground. On our approach to Santiago, I peered of the window of my airplane and was taken aback by the view. The Andes Mountains, the longest continental mountain range in the world at 4,300-miles long, literally took my breath away. I've seen the Rocky Mountains during my various forays to Vegas, but they just don't compare. I caught a glimpse of Aconcagua, which is the highest mountain in the Americas at 22,841 feet. While it's technically located 15 kilometers across the Chilean boarder in Argentina, it's pure mass made it indistinguishable. Truly breathtaking.
The massive vineyards that lined the highway between Santiago and Viña del Mar also impressed me. Even though I'm not a wine connoisseur, I couldn't help but gaze at the endless fields that resembled Nebraskan cornfields, seemingly going on forever. Sprinkle in some mountains, small towns and the first glimpse of the ocean, and the ride ended up being quite enjoyable.
I ended up staying at the Ankara Hotel, a cozy little hotel located just down the street from the venue. The rooms were on the smaller side, but they made good use of the space and featured free Internet access. I've stayed at a lot of bad hotels in my day, but this certainly wasn't one of them. Even so, I didn't plan on spending much time in my room; in fact, after unpacking, it was time to explore the city.
Usually when I'm on assignment, I rarely have time to sightsee. That's because our schedule tends to be fly in, cover the tournament, and fly out. This time, I made it a point to experience the new land; as such, I flew to Chile a day earlier than normal, and thanks to an early flight, I basically had two days to investigate Viña del Mar.
That first night was pretty subdued as everyone was jet lagged. We grabbed some dinner and walked the nearby coastline, before everyone went back to the hotel. Even though I was exhausted and should have went to bed, I decided to go to the beach with PokerNews cameraman extraordinaire Will Thomas. The beach was beautiful, but it wasn't meant for swimming as the waves were way too strong, though it didn't stop us from wading in a bit and getting out feet wet. Speaking of which, that was the first time I've ever stepped foot in the Pacific Ocean.
The following day was when the real fun began. Mickey Doft and I tagged along with Kristy Arnett when she shot her Welcome Video. I could regal you with all the cool sites we visited, but you'll no doubt find the video more entertaining:
---ReadMore---
Later that same evening, we took a taxi to Playa Reñaca, a 1.3-km beach that is one of the main attractions near Viña del Mar. The water was a little choppy, but it was a fun day out in the sun. I even made a cameo in a video Kristy shot, which turned out to be hilarious. Be sure to pay attention to the infamous "Bird Shirt."
The next few days were dominated by tournament action, all of which you can catch up on by reading the PokerNews Live Blog. It was during this time that I got to experience my first earthquake. It wasn't a big one, just enough to make my hotel room shake, but it was an interesting and intimidating experience. I'm glad everyone was safe, and obviously never want to be a part of a big one.
Speaking of which, on our last night in Viña del Mar, there was a 7.1 earthquake about 400km away. We were sitting at a seaside restaurant at the time and our table shook ever so slightly. A few minutes later, the waiter came and informed us that they were evacuating the area as a precaution for a possible tsunami. That was surreal to say the least. Watching hundreds of people, both in vehicles and on foot, head for high ground made us all uneasy. We followed suit, and luckily the tsunami warning was soon lifted. It was an experience I'll never forget.
Here are a few photos I took while in Chile for your viewing pleasure: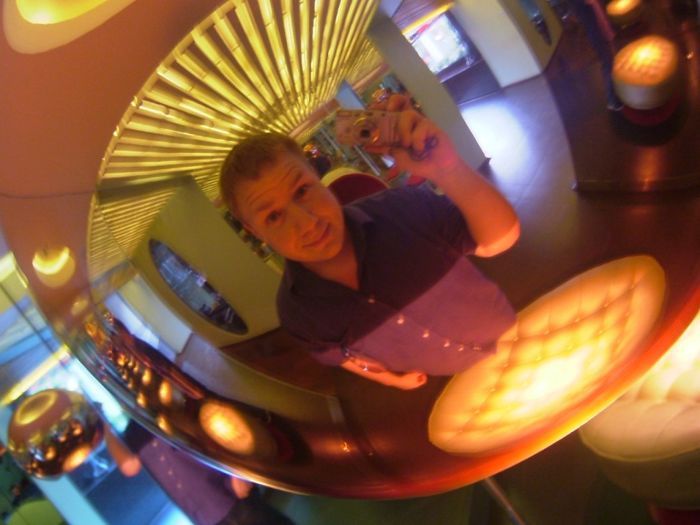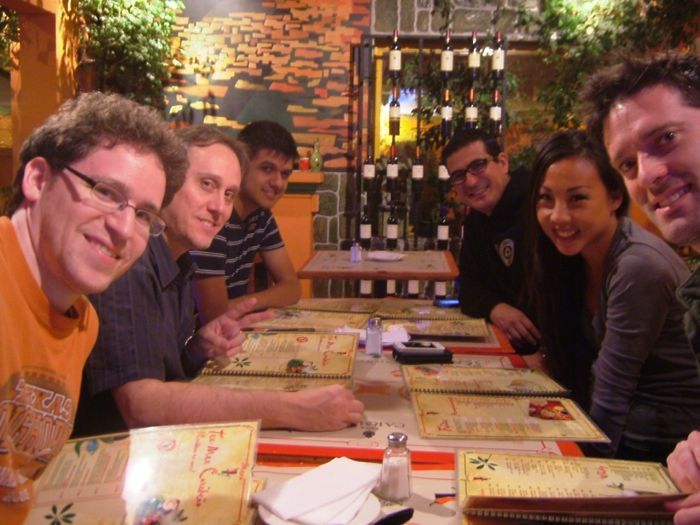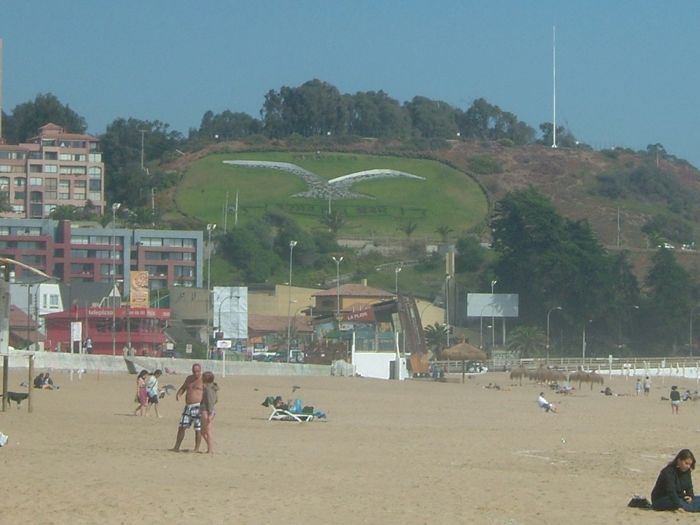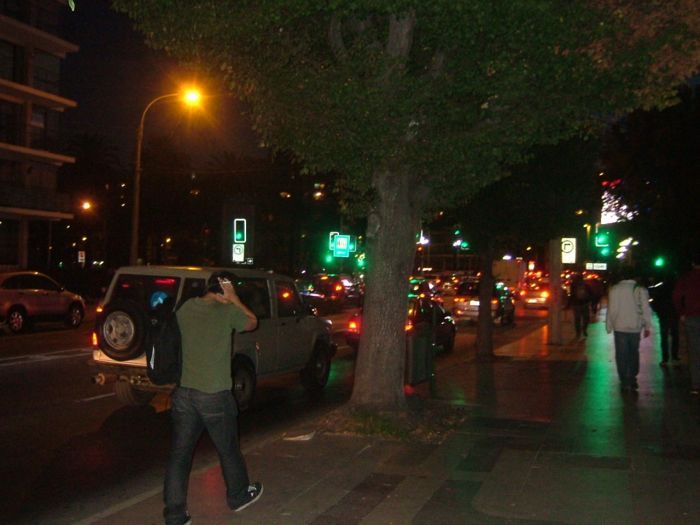 Stay up to date on all the latest news by following us on Twitter and liking us on Facebook.