The Terminator: Laak Beats Poker 'Bot'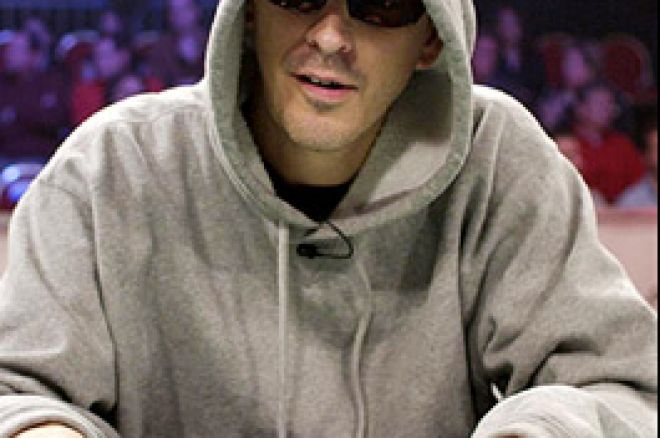 With development of the computer, it wasn't long before programmers were dreaming of the days when their complicated machines would be able to surpass the best human minds, especially in games of chance.
The idea that machines could beat people in a contest goes all the way back to IBM's Deep Blue, a super computer that was used to take on the best chess player in the world, Garry Kasparov. The results were not good for the humans because Kasparov eventually lost to his electronic counterpart.
Fortunately for poker players they still have the upper hand, at least for the moment. Earlier in July, while people competed for record winnings in the World Series of Poker in the bullpen of Binion's Gambling Hall, bots were a floor below battling to see which programmer had the best skills and which bot could outlast competitors.
Sponsored by publicity-hound, Golden Palace.com, the World Poker Robot Championship brought together six of the world's best programmers to compete for $100,000. The winner, appropriately named of Poker Probot, took down the winner-takes-all prize and won the right to challenge one of poker's best players in a battle of human versus machine.
Unlike the battle between Deep Blue and Kasparov, things ended differently this time. Professional poker ace Phil "Unabomber" Laak, ironically known for hiding his emotions by covering up with his trademark sunglasses and hooded-sweatshirt, beat the emotionless computer program created by Hilton Givens of Lafayette, Indiana.
Cheered on by an audience chanting, "Humans, Humans," Laak eventually won the three-hour battle which saw over 300 hands. The Unabomber closed the books on Poker Probot with a game-winning pair of aces, beating his competitive computer counterpart, who had a pair of kings.
After letting out a loud victory cry, Laak accepted numerous congratulations from the audience, a warm hug from his already famous, WSOP-bracelet winning girlfriend, actress Jennifer Tilly, and a $100 side bet that he made with the bot's programmer.
Tilly came up with the best quote about the action."You don't want the human player to be obsolete," she said. Hopefully, with players like Laak and Tilly on guard, this won't happen for a real long time.
Ed Note: Do you own a Mac? You can play online anytime you want at Pokerroom.com