Poker Loses Billy Duarte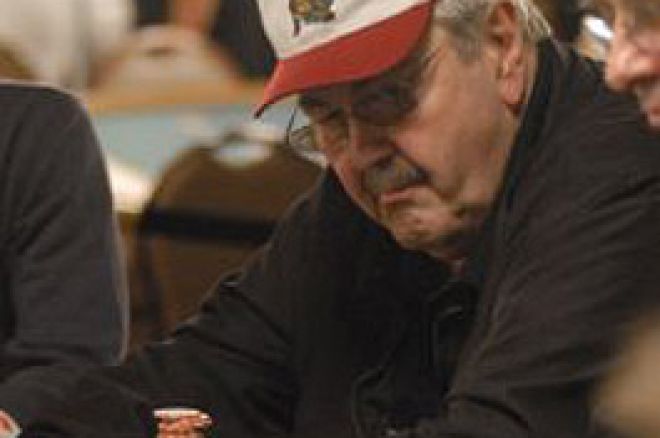 Pot-limit specialist Billy Duarte died Monday of cancer. "Boston" Billy was a greyhound breeder that eventually turned his efforts to poker when the casinos started siphoning off the dog track action. Duarte was primarily a high stakes pot limit cash game player, but still grossed over $600K in tournament money finishes.
Duarte was born in Taunton, Massachusetts and was raised in outskirts of Boston. Billy served in the Marine Corp and worked for the CIA for three years. He attended Harvard briefly, but was able to secure his future wife's blessing to leave the university and pursue a life that would forever revolve around gambling. Duarte moved to Colorado seventeen years ago and also had a home in Oceanside, Ca. He and his wife Lorraine were married for forty-four years and raised seven children. Lorraine passed away in 2000.
Duarte started as draw poker player but quickly gravitated to no-limit and pot-limit games. He always felt that pot-limit was a structure that required the most skill in poker. Duarte was impressed with many of the younger players that had recently joined the ranks of poker. He felt that with computer simulated games and online play, the younger players had already bridged the gap that took most of the older pros years to develop. If Duarte respected the younger players, the feeling was mutual. After his stunning double bracelet WSOP performance, Scott Fischman was asked what he wanted his future to look like. He answered, "I want to be like Billy Duarte."
Duarte started playing more tournaments after contracting Lyme Disease several years ago. During his illness, he was able to quit smoking and felt that his attention and focus were aided by the fact that he no longer craved nicotine at the table. Duarte made two final tables at this year's WSOP.
Billy Duarte played the Senior's event at the Bellagio on October 12th. Knowing his time was near, he wanted one more opportunity to do what he loved most.