Opinion: Online Poker Industry Should Celebrate Sands-Cantor Entry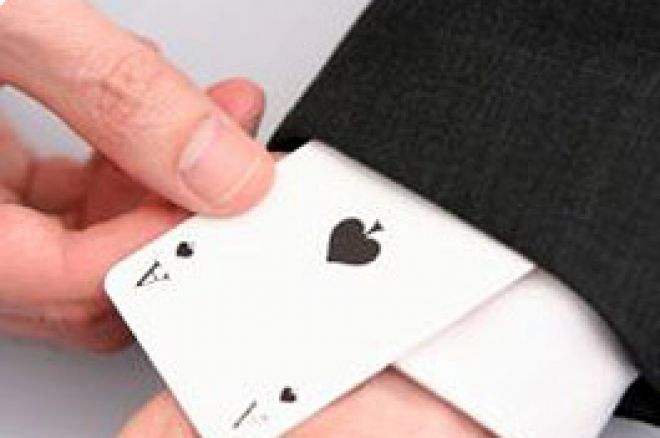 Yesterday, shares of PartyGaming (UK:PRTY) and SportingBet (UK:SBT) were trading down on the news that a new B&M competitor was entering their UK online gaming space. In my humble opinion, online gaming investors are getting it all wrong.
Monday, Las Vegas Sands Corporation announced its intention to launch an online poker and gaming venture in the UK by the second quarter of 2007. It's true that the European online gaming space is already competitive, as many online gaming companies seek to replace their lost US revenue due to the October passage of the UIGEA. But as is often the case, investors are trading on the short-term change in the competitive landscape rather than the long-term positive of Sands' entry into the online gaming space.
One of the biggest hurdles that online gaming companies face is the perception that they can not meet the benchmark of B&M gaming regulatory standards. Much of the rhetoric surrounding the passage of the UIGEA and other anti-online gaming proposals outside of the US, revolves around the issue of regulatory control. Even the incoming Senate Majority Leader Harry Reid, the pro B&M gaming Democratic senator from Las Vegas, has stated that "Internet gambling cannot be controlled and, therefore, it should be illegal." Sands' entry has the potential to alter the paradigmatic view relative to online gaming regulation and in doing so may open markets, not crowd them.
Las Vegas Sands Corporation operates in Las Vegas; perhaps the most highly regulated gambling market in the world. In picking their platform supplier, Sands chose Cantor Gaming, an affiliate of the global financial services company Cantor Fitzgerald. Cantor Fitzgerald has built a stellar reputation within the highly regulated environment of investment transactions. Its affiliate Cantor Gaming was the first company licensed as a manufacturer, distributor and operator of a mobile gaming system by the Nevada Gaming Commission. In its first online gaming venture, Sands chose to be licensed in compliance with the laws of Alderney, British Channel Islands and operate in the UK; one of the best regulated online gaming markets in the world.
While one B&M entry into online gaming does not a trend make, the Sands-Cantor combination bodes well for the industry; dispelling the myth that operators are either unwilling or unable to fit within a legal and regulatory framework. As more regulated B&M companies enter the online market, it will pave the way for a more constructive dialogue relative to legalizing and regulating online gaming.
Today's investors view Sands entry as one more competitor in a crowded UK market. They are totally missing the relevance of their first regulated industry player and what that may mean for legitimizing and expanding the reach of the online gaming market.
Ed note: Celebrate the Sands-Cantor entry by signing up at Absolute Poker