Another Bid for Harrah's?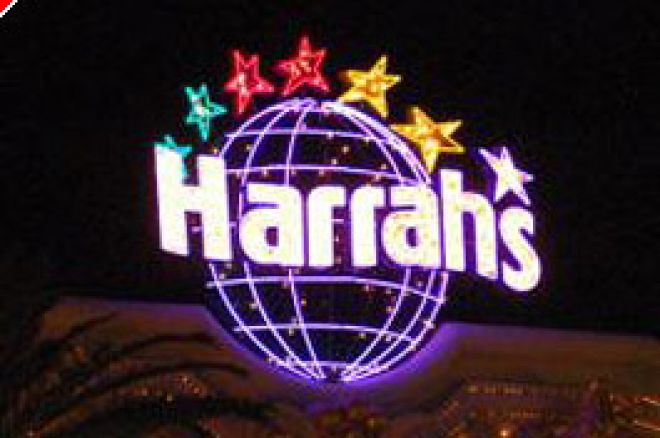 Is Harrah's in play again? It seems that investors think so. On Friday, not only did the stock bump up over a dollar, but the options volumes were unusually heavy. On December 19, 2006, Harrah's agreed to be bought by two private equity firms for $90 per share. In the expected course of the buy-out, Harrah's stock price would creep slowly toward $90 as the regulatory process enfolded over the course of the next year. Since the terminal price that shareholders will receive is effectively capped at $90, no other news, except on the buy-out and regulatory fronts, are capable of appreciably moving Harrah's equity price off its slow trajectory.
Friday's market moving event was triggered by Goldman Sachs Group's announcement that they had temporarily suspended their investment rating of Harrah's. Reuter's reported this company statement: "This is in compliance with Goldman Sachs policy in circumstances when Goldman Sachs is acting in an advisory capacity in a merger or strategic transaction and in certain other circumstances." The market is trading on their conclusion that Goldman Sachs is representing a client with a competing bid for Harrah's.
In the original terms of the buy-out agreement, Harrah's was free to solicit competing bids through January 13, 2007; a day that came and went without any material public announcement. While Harrah's had, and has, the opportunity to accept a rival offer after that date, they would be in a position to pay Apollo Management and Texas Pacific Group, the current acquirers, a $500 million termination fee. On January 10, 2007, Harrah's and the two private acquirers signed a waiver, extending the date by which they had to file submissions required by current US antitrust laws. The new submission deadline of February 28, 2007 could just be a joint recognition that the original date was too aggressive for the magnitude of the filing task. Or the new deadline could be, as Wall Street is interpreting it, a signal that something may be changing in the Harrah's buy-out scenario.
Investing is like poker; it is a game of limited information where any data is traded on to gain a potential edge. Was Goldman's announcement a tell in the Harrah's buy-out hand, or just a meaningless tick? Like poker - it may take time and the river to know for sure.