Poker Players Alliance Web Conference Brings Ray Of Light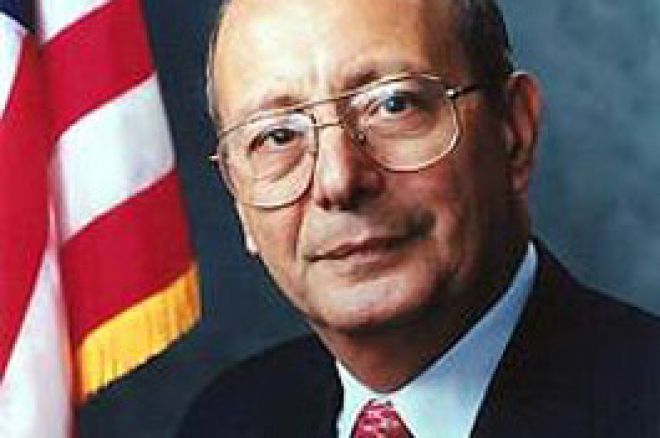 On Thursday, the Poker Players Alliance held a web conference that was attended by the Chairman of the Board, former New York senator Alfonse D'Amato, and the president of the organization, Michael Bolcerek.
Over the half hour of discussion, perhaps the person who gave the best hopes for changes in current legislation was that of Sen. D'Amato. "I love this game, the sport, the competition that poker brings," he stated. "People shouldn't feel like criminals in pursuing this activity." He also stated that he was delighted to be the chairman for the organization and pointed out his own longtime interest in the game, from learning it from his grandfather to the Thursday night poker games he conducted while in the Senate.
"It will be a tough battle, however," Sen. D'Amato emphasized. He pointed out how the Unlawful Internet Gambling Enforcement Act was "snuck in, in the middle of the night" to the Port Security Bill last fall and brought out some efforts to overturn it. Most poignantly cited was the actions of Representative Barney Frank of Massachusetts, whom he stated will introduce a bill in Congress next week to overturn the Act. "Congressman Frank recognizes what is wrong with the UIGEA…that the UIGEA will create more problems than solve."
Chairman D'Amato also looked to regulate the game rather than the outright ban that the UIGEA has brought into being. "The answer is not to ban the ability to play the game, but to regulate it and tax it. Prohibition doesn't work, if you look at previous attempts in other areas." He stated that a taxation on poker on the Internet could potentially bring in about $3 billion in taxes, which could be put to use for problem gamblers and prevention means for curbing youth gaming.
Questions came in from around the United States from viewers of the web conference which touched on different subjects. The recent World Trade Organization ruling in the Antigua case, different attempts at legalization of poker in Texas and West Virginia, and what it would take for the PPA to be a viable lobbying entity for the game. Both D'Amato and Bolcerek ably handled the questions and, perhaps for the first time in some time, gave a ray of hope for many enthusiastic poker players in the United States.
The web conference was well attended and definitely put the Poker Players Alliance at the forefront of protecting both live and online poker in the United States. Perhaps with such a convincing force as Senator D'Amato at the lead, there could be some changes that can be made. Over the remainder of the year, we could see some major changes in the perception of the game of poker in the U. S.