U.S. Congressman Frank Announces Legislation to Repeal UIGEA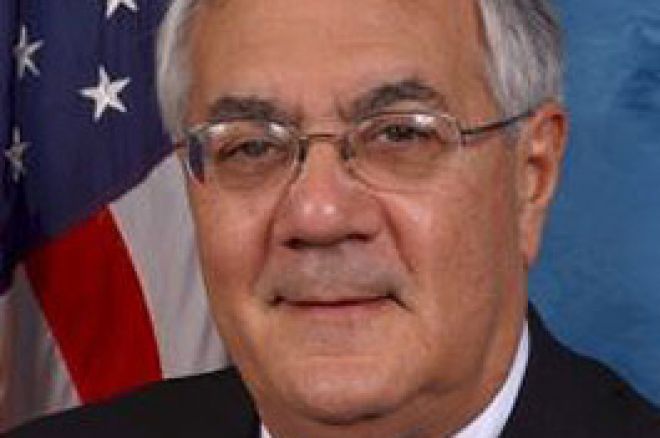 Barney Frank, the U.S. Congressman (D-MA) who has been outspoken of his criticism of the Unlawful Internet Gambling Enforcement Act [UIEGA] in recent weeks, today introduced legislation designed to overturn the UIGEA, which Frank recently described as "one of the stupidest things I ever saw."
Congressman Frank's new bill will attempt to render the UIGEA unenforceable by establishing a set of rules under which U.S. banking institutions will be able to accept transactions from properly licensed and regulated gambling services. These criteria include proper certification of fair, 'state-of-the-art' software systems, age-verification systems, programs for problems gamblers, privacy and security safeguards, taxable-income reporting, and other, related technological concerns.
Frank, as Chairman of the powerful House Financial Services Committee, exerts extensive control over regulation affecting the banking and financial-services sectors, and his bill can be seen as much as an attempt to rid banks and processors of the legislated need to serve as societal nannies than as any embracing of online poker or gambling itself.
The 26-page bill introduced by Frank is titled the Internet Gambling Regulation and Enforcement Act of 2007, and at this point has not yet received an official House of Representatives (H.R.) bill designation. The bill calls for the creation of an 'Internet Licensing Gambling Program', with oft-cited money-laundering concerns neatly handled by the bill's requirements for applicants.
Those applicants are, essentially, required to provide three things: a) complete corporate financial statements for the applying party; b) documentation showing the complete corporate structure including related businesses and affairs; and c) a willingness to be subject to United States jurisdiction in all gambling matters. Unsurprisingly, the legislation also indemnifies banking institutions and officials for payment-processing activities undertaken with good faith and within the properly regulated constructs of the measure.
Under the proposed law, gambling licenses would be issued for 1-year, continually-rolling periods, with all licensees expected to adhere to ongoing U.S. anti-terrorism efforts. All of these licensing and regulatory efforts would fall under the control of the Director of the Financial Crimes Enforcement Network, who would in turn report to the Secretary of the Treasury.
The bill also allows 'opt-outs' for Indian tribal lands and professional sports leagues; those leagues may choose to have their sports removed from licensed wagering services, but properly puts the onus on those leagues for doing so, rather than profiteering from the existing of betting lines while officially decrying the practice.