Frank Says No to Poker Carve-Out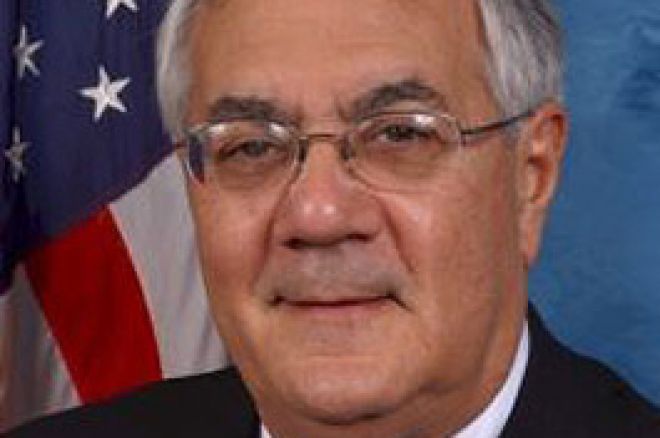 The efforts of U.S. Representative Barney Frank (D-MA) to repeal the Unlawful Internet Gambling Enforcement Act [UIGEA] will not involve any sort of carve-out on poker's behalf, according to a Reuters report published Thursday. "I am not going to draw a distinction between poker and blackjack," said Frank.
The clarification from Frank, already receiving widespread coverage within the poker world, affirms that Frank's motives are generated by concerns over the U.S.'s protectionist stance in the burgeoning trade dispute, highlighted by the recent World Trade Organization decision against the U.S., won by Antigua and Barbuda.
The report also mentioned that Frank has met with EU Internal Market and Services Commissioner Charlie McCreevy, who has shown an interest in online-gambling matters in several other recent free-trade concerns. Frank's introduction of a bill to repeal the UIGEA has been reportedly planned for April 18th; "I want to get it undone," the most recent report cites Frank, referring to the UIGEA.
However, Frank also notes that introducing the bill and passing it are two separate things. According to Reuters: "I think a reconsideration among my colleagues is beginning but it's not far enough along yet. If the storm of public unhappiness is great enough then I will try to substantially revise that ban."
Frank's comments dovetail nicely with statements made during Thursday's Poker Player Alliance teleconference featuring new Chairman of the Board Alfonse D'Amato. While attendees were treated to D'Amato's eloquent commentary on a host of pre-selected questions, the organization's prior push for a poker carve-out received slight mention.
D'Amato, who recently visited the Isle of Man (also the home of Poker Stars) to learn more about the technical aspects of poker licensing and regulation, had learned prior to the PPA teleconference that a carve-out was a no-go in any Frank-sponsored legislation. When asked about Frank's efforts, D'Amato allowed that he had seen what is planned on being introduced, then added, "It doesn't get into the particulars... he [Frank] doesn't differentiate poker from other gaming activities."
That said, D'Amato and the PPA still strongly support Frank's more general UIGEA repeal efforts. "Congressman Frank and his denunciation of this legislation is absolutely right," said D'Amato. "We shouldn't create another Prohibition era."