Poker News Bytes, April 19, 2007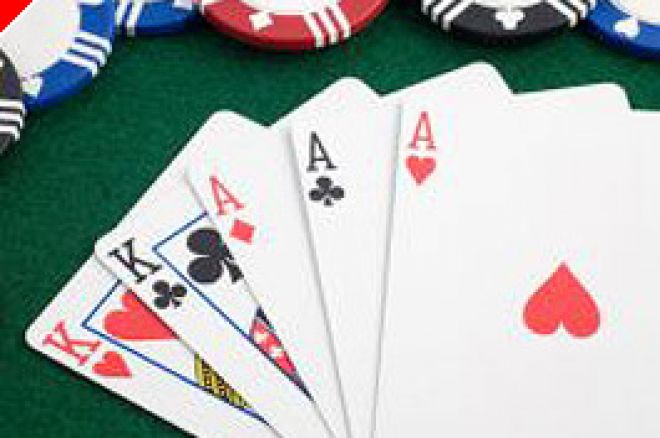 YouTeller Launch Delayed in Wake of NETeller Controversy
--- UK-based Seed Capital LTD has announced an indefinite delay in the launching of its YouTeller.com payment processing service. YouTeller received healthy attention in the weeks following NETeller's withdrawal from the U.S. market, but it turned out that Seed Capital had developed YouTeller to fill a more specialized market niche. Then NETeller, despite its own legal difficulties, demanded that YouTeller abandon its 'Teller'-based suffix due to what NETeller claimed was the potential for confusion between the two services, implying that a under the YouTeller name, Seed Capital's new service would unfairly profit from NETeller's market presence and goodwill. For its part, Seed Capital has said that if it cannot resolve the situation surrounding the YouTeller name, it will launch an all-new processing service next summer.
Bwin Reports $730 Million Loss Due to Pullout from U.S.
--- Austrian online bookmaker/poker site Bwin announced a net loss of €540 million (equal to roughly US $702 million) for 2006, the result of its withdrawal from the U.S. market. The lion's share of the net loss came from a $701 million write-off ('impairment charge') for its Ongame unit, which lost roughly 70% of its revenue stream following the signing of the UIGEA. Bwin's European operations, however, continued to show growth.
WPTE, Casino Barcelona Ink Deal
World Poker Tour Enterprises, Inc. announced today the signing of an agreement with Grup Peralada, the largest operator of casinos in Spain, that will bring a WPT Season VI event to the stylish Casino Barcelona. The new event will occur in October 2007. The tour sides also agreed to explore further combined ventures, including a Spanish poker tour, online Spanish-site opportunities, and possible future WPT events in Portugal and South America. The WPT also confirmed its withdrawal from the upcoming Grand Prix de Paris at France's Aviation Club due to regulatory concerns, although that event will go without the WPT partnership. However, the WPT continues to work with French officials and hopes to return to France and the Aviation Club with future WPT entries.
Still Bustin' in Texas
--- We mentioned four recent raids of poker games in rooms in the Dallas area, and now a fifth, at another service organization's post, has come to light. Last Friday, a raid at Amvets Post #106 meant various levels of misdemeanor charges against the participants, including three operators and six players. The previously reported VFW bust resulted in 11 citations against operators and another 47 against players. The operators in these raids generally face Class A Misdemeanor charges, punishable by up to a year in jail and a $4,000 fine. The players normally receive Class C citations, including up to a $500 fine.