Dubai Buys into MGM's CityCenter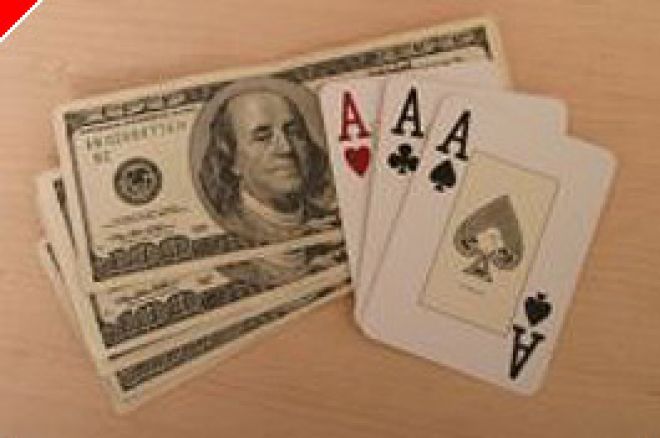 Wednesday, MGM Mirage Inc. announced that it was selling half its interest in CityCenter, their newest Las Vegas strip project under development, to Dubai World, a Dubai government-owned holding company. For $5.1 billion, Dubai World will not only get 50 percent ownership of the vast casino/hotel complex scheduled to open in late 2009, but they will also end up with a 9.5% stake in MGM via a stock purchase plan.
For Kirk Kerkorian, owner of Tracinda Corp. and majority shareholder of MGM, this is a scenario he's long been seeking. Kerkorian has been on a campaign to leverage the new CityCenter to boost shareholder value. Earlier this year, Kerkorian floated a bid to have Tracinda buy both CityCenter and the Bellagio, a plan he abandoned in June 2007 concurrent with MGM's announcement of a joint venture with Kerzner International Holdings to develop another 40-acre property on the strip. At the time of the Kerzner announcement, Chairman and CEO of MGM Mirage Terri Lanni stated, "We believe this joint venture could well serve as a model for similar transactions which we think could further enhance shareholder value by accelerating growth and conserving our capital, allowing us to pursue other growth opportunities and/or return excess capital to our shareholders." The current deal with Dubai World does just that.
At a time when credit is tight and debt costs are on the rise, MGM's deal will take a huge amount of debt off their books; it's so significant, in fact, that MGM's outstanding debt will likely get a ratings upgrade from Standard and Poor's and Moody's credit ratings services. A better credit rating translates to cheaper borrowing costs, but MGM will not have to rely on its own credit rating for future borrowing needs. Dubai World owns a significant share of a number of banks and has an excellent credit rating which will likely get tapped before CityCenter's debut.
The Dubai World deal brings more than financing to the table, however. Dubai World is also a seller of luxury condos worldwide and brings a new, well-heeled client list to a city that is close to saturation on the real estate front. "The great advantage with Dubai World is they are selling villas and condos to people we don't even know. They're selling condominiums for four times per square foot [more] than we are," Lanni said. "We just see all kinds of synergies here."
Shareholders are also winners in this deal as 14.2 million shares of outstanding MGM shares will be bought by Dubai World for $84 per share. The stock, which closed at $74.32 on Tuesday, closed at $80.94 on Wednesday with the announcement.
Many of MGM's competitors sought out shareholder value through privatization: Harrah's Entertainment, Stations Casinos and Penn National are all in the process of buyouts by private interests. The current turmoil in the credit world has put some pressure on these private buyouts, as acquirers not only have to work harder to secure financing to close the deals, but will almost certainly face higher than planned debt costs going forward. MGM took the path less traveled, and with the current credit climate, perhaps a path that may give them the gambler's edge.