Doyle's Room Reenters U.S. Market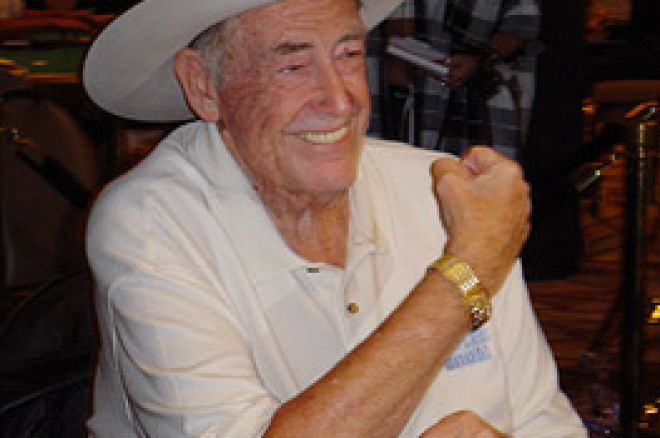 Since the passage of the UIGEA, the beleaguered US online poker market has gotten used to seeing sites vacate its space. Today Doyle's Room reversed the trend by announcing it will re-open to US players. The first inkling that the site, endorsed by the American poker icon Doyle Brunson, was planning to return to the US came through an announcement earlier this week to its affiliates.
Many large online poker rooms such as PartyPoker and 888 left the US market soon after the UIGEA was signed into law. Doyle's Room stuck it out through the passage of the UIGEA, launching a number of marketing campaigns designed to attract players searching for US alternatives. In January, Doyle's Room started to feel the pressure as many online payment processors started their US exodus. When Doyle's Room's software provider, Tribeca, announced they would no longer support the US market in February, it was the final straw. Doyle's Room stopped servicing US customers on March 1, 2007.
US customers will find that many things at Doyle's Room have remained the same, including their accounts. Players that transferred their accounts over to Full Tilt as part of the transition plan will find they have access to their old accounts once again. Affiliate referral codes have also been retained. US players will find at least one change on their return; Doyle's Room has since migrated over to platform provider Microgaming. Microgaming provides service to the all states in the US except South Dakota, Nevada, Oregon, Wisconsin, Washington State, Indiana, Louisiana, Michigan, Illinois, New York and New Jersey.