Tony G Captures Inaugural Moscow Millions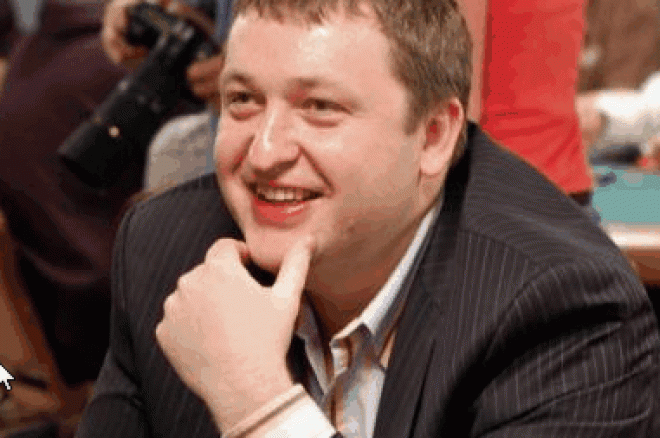 The inaugural Moscow Millions is in the books, and the winner of the event is none other than PokerNews' own Tony 'G' Guoga. Guoga triumphed over a smallish but top-flight field in a two-day event at the Kosmos Casino and Hotel in Moscow, then repeated a gesture he made at an Asian poker event, by taking his $205,000 winner's check and donating it to Russian orphanages selected by Poker Professionals, the organization that put on the event. "I feel good just being in a position where I can give away money that I win in poker tourneys," added Tony.
Tony was one of 53 players who arrived at the Kosmos to battle for the biggest share of a prize pool over $500,000. The $10,500 buy-in transferred to $25,000 in starting chips and a generous structure including 90-minute levels, assuring plenty of play for the pros on hand. Tony arrived late — not in Hellmuthian style, but due to a dentist's appointment — and after losing half his stack early, mowed through a succession of opponents before assuming a dominating lead at the final table where a late three-way chop was made. Alex Kravchenko, the emerging Russian star who enjoyed a stellar 2007 WSOP, finished in third for $77,000.
Said Tony, in a recap on his own blog: "I must congratulate everyone from Poker Professionals; the management was great. The structure was better than the WSOP main event. We had two dealers at the final table so that the next hand was shuffled and ready to go and we had tons of hands at the final table." Tony also received a gold bracelet for the win.
According to Poker Professionals spokesperson Anastasia Bauer, they were delighted with the turnout for an event that turned out to have no satellite entries. Bauer and Poker Professionals remain very optimistic that the Moscow Millions will become one of the hottest, growing destinations on the European poker scene.