PartyGaming and 888 Post Solid Q4 Growth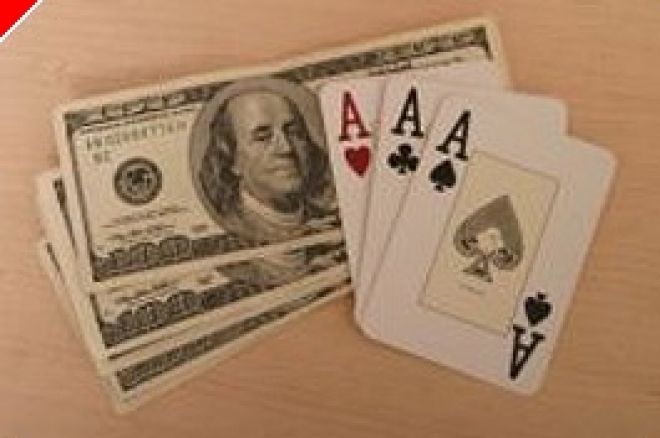 In business, as in poker, winners and losers are decided on participants' ability to adapt. Perhaps there was no bigger challenge for online gaming businesses PartyGaming and 888 Holdings than finding ways to adapt after the passage of the UIGEA. As publicly traded companies, they had little choice but to abandon the lucrative US market, the cornerstone of their flourishing business models. Both PartyGaming and 888 Holdings recently posted strong non-US growth numbers in 2007, although both still have yet clear their pre-UIGEA revenue benchmarks.
888's CEO Gigi Levy summed it up simply, stating, "We are delighted with our results - our first full year of trading without any business in the US." 888 Holdings' non-US net gaming revenue was up 36% in 2007 to $213 million. Even more encouraging was the 55% growth rate of their fourth-quarter results, when compared to the same period for the non-US market in 2006. 888's non-US poker net revenue growth was less dramatic, but still posted a healthy 18% increase for 2007. Bolstered by their strong fourth quarter and encouraging start to the new year, the company further projected that they would be able to triple their profits and double their revenue by the year 2010.
When PartyGaming released its key performance indicators late last month, CEO Mitch Garber said, "We are delighted to have delivered another strong performance. These results show that we have built up a strong platform for growth in the post-UIGEA world and we remain confident about the Group's future prospects." Party's non-US, year-to-year comparison showed a 38% growth in consolidated net revenue. Party reported that non-US poker net revenue grew at only 7%, however, citing higher costs associated with revamping their loyalty program. Like 888, Party showed accelerated growth in their most recent quarter with gains of consolidated non-US net revenue of 52% and poker non-US net revenue just over 23%
Any company would covet these companies' growth numbers, especially their fourth-quarter momentum, but far fewer would relish the pre-UIGEA revenue hurdle that both companies have yet to climb. Because of their withdrawal from the US market in late 2006, neither company reflects past US revenues for year-over-year financial comparisons. Including 2006 US revenue, 888 is still short of last year's numbers by 26.5% of total net revenue and 37% of poker net revenue. Likewise, PartyGaming results are still 59% off their 2006 consolidated net revenues and represent a 65% drop in net poker revenue year-over-year.
If both companies continue to post growth rates that rival their performances in the fourth quarter, clearing their pre-UIGEA revenue hurdles just becomes a matter of time. What is also clear from the recent announcements is that although poker was their pre-UIGEA mainstay, it is the companies' other operations that are doing the heavy revenue lifting in their post-UIGEA world.
Both companies have one other US-related challenge to remedy; finding closure with the US Department of Justice. Both companies have been actively seeking a financial solution with the DOJ which would preclude any prosecution for their past operations in the US. Garber is expecting light at the end of the negotiation tunnel sometime this year while Levy is less bullish for a 2008 resolution.