AOL to Award Six WSOP Seats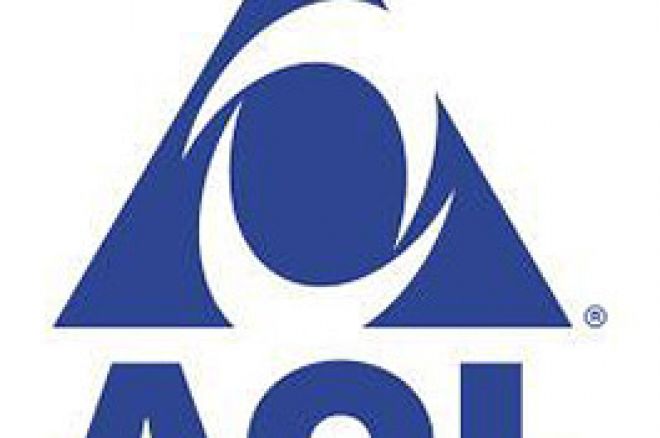 For the third year in a row, America Online, the country's leading internet service provider, has joined with Harrah's Entertainment to award seats to the WSOP Main Event through AOL's Games.com service. Having begun on May 4 and now running through June 15, players can compete in free, daily qualifying tournaments, with a total of six Main Event seats up for grabs. At the end of each week, the daily qualifiers will compete in a Sunday winner-take-all tournament. The winner of each weekly tournament will receive not only an entry into the $10,000 buy-in Main Event to be held on July 3, 2008, but also travel accommodations from anywhere within the U.S. to Las Vegas.
"Free-play online poker continues to be one of our most popular categories on Games.com," according to Greg Mills, Director of AOL Games. "We are thrilled to continue our exclusive agreement with Harrah's License Company LLC, the owner of the World Series of Poker, to provide a chance for users to win a poker player's dream come true — a seat at the table with poker professionals. And if they play their cards right, they could walk away with millions."
While not millions, one of last year's online tournament winners, Troy O'Brien, a firefighter from Elizabeth, New Jersey, ended up parlaying his freeroll into over $51,000 in Main Event winnings.
"For the past three years, AOL has offered amateur poker players something they can't find anywhere else - a free opportunity to play at the World Series of Poker Main Event," said Jeffrey Pollack, WSOP Commissioner. "We are excited to continue our alliance with AOL to offer anyone over the age of 21 a shot at becoming part of poker history."
The relationship between AOL and Harrah's provides Games.com with the exclusive use of the WSOP brand for a variety of online poker games including Texas hold'em, Omaha, Omaha hi/lo, razz, stud, stud hi/lo, and five-card draw. The site also offers poker tips and videos featuring professional poker players. Tournament details and official rules are available at the site.
Thanks to AOL and Harrah's, six lucky players this year will turn "You've Got Mail" into "You've Got a Seat" at the biggest poker event in the world.