Visiting Vegas: Bargain Entertainment Options for WSOP Players, Away from the Felt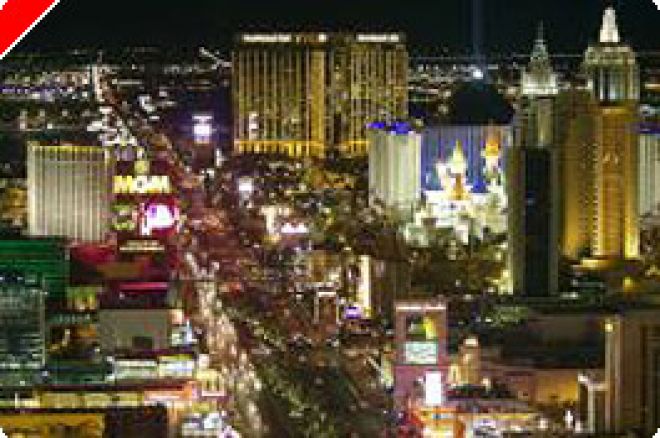 Las Vegas is known for the glitz and glamour of the Strip, but if high-end bars and clubs aren't your style, there are many affordable, fun, and more laid-back entertainment options that local poker players love to partake in (and occasionally bet on). Here are some fun things to do around town for those who have a bit of a competitive streak in them and like to play games of all sorts.
One of the greatest bargains and most popular activities that local poker players enjoy taking advantage of are the local bowling specials around town. There are some great bowling alleys in the casinos both on and off the Strip, such as the Lucky Strike in the Rio, the Gold Coast next door, South Point, Red Rock, the Orleans, Suncoast, and Green Valley Ranch Casino, just to name a few. What makes bowling such a popular option is that many alleys such as the Coast casinos offer dollar bowling and dollar beers after midnight on Sundays through Thursdays, which is a nice way to unwind after a long session. If you're staying near the Rio, check out Gold Coast for a nice, affordable lane or Lucky Strike in the Rio for a more upscale atmosphere.
Another great, affordable game that (according to a local report) even Doyle Brunson loves to play, is beer pong. O'Shea's, located on Las Vegas Boulevard between the Flamingo and Imperial Palace, offers multiple tables that are usually not more than a few minutes' wait for those who want to play either beer pong or flip cup. The atmosphere is incredibly social and friendly, and people are glad to play strangers if you can grab a partner and are willing to pay for a pitcher of beer if you lose.
While it is well-established that golf and poker go together like bad beats and Phil Hellmuth tantrums, another option for those who cannot bear the frustration of the links is disc golf. Las Vegas has one of the most beautiful courses and parks in the country in Sunset Park, located near McCarran Airport in the southeast part of town. Along with softball fields and pickup basketball games that are usually running throughout the day, Sunset Park offers a 24-hole free course that is great for bringing along a six-pack of beer and playing with some friends. Other nice disc golf courses around the Vegas area include Freedom Park, Peccole Ranch, and Mountain Crest Park.
One of my favorite activities to do in Las Vegas is attend the trivia nights at the local bars. McMullan's Irish Pub, located on Tropicana by the Orleans, offers a freeroll of a $100 bar tab for first place and $50 for second place for teams in its weekly pub trivia contests on Tuesdays at 8pm. Crown and Anchor, a British pub located on Maryland and Tropicana, also has a less organized freeroll trivia night on Thursdays for $50 starting at 9:30.