WPTE 2008 First Quarter Loss Widens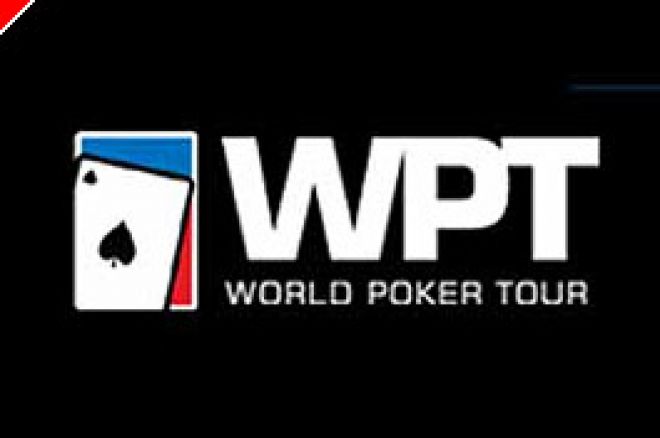 There were few bright spots for World Poker Tour Enterprises (WPTE) in the first quarter of 2008. For the quarter, the company's losses widened by almost 25% over the losses posted for the same quarter last year. WPT lost $2.83 million in the quarter or $0.14 per share.
As expected, revenues for domestic television were down, reflecting the lower per-episode fee WPT receives from Game Show Network (GSN) when compared to the fee they received under their previous Travel Channel contract. Margins for domestic television dropped from 37% to 6%. Also, GSN has not yet finalized a decision on the WPT's upcoming Season Seven, which is due to begin in July. The deadline for closing the Season Seven broadcast negotiations is May 24, 2008.
Online gaming revenues were $240,000, some 50% lower than for the same quarter last year. During a conference call on WPTE results, CEO Steve Lipscomb said that they will be promoting the online site through a number of regionally televised events, specifically in Canada and the UK. The WPT also still has plans to launch a full online casino site by the end of the second quarter, offering the opportunity for higher numbers in that segment.
The biggest gains for WPT came from event hosting and sponsorship revenues from international television sponsorship. While activities in China are progressing, the WPT is not expecting that venture to be breakeven until the end of 2009.
WPT carried less cash on its balance sheet in the first quarter, primarily due to the move of $11.3 million in auction rate securities (ARS) from cash to marketable securities. Although the WPT continues to affirm the quality rating of these currently illiquid, but guaranteed, funds, they also determined that there had been a temporary unrealized loss of a portion of its ARS portfolio and wrote down $1.1 million of the value of its ARS. WPT does not need to access their ARS assets to run their business in 2008. They still have $18 million in cash and cash equivalents and the WPT disclosed that their burn rate – the money they expected to spend or lose throughout 2008 – was $10 million.
During the conference call, an analyst from Oppenheimer asked the WPT to defend the 20% increase in executive compensation and bonuses over the last year at a time when the company's performance had languished. CEO Steve Lipscomb explained that while stock options had been used in the past to attract and retain executive talent, options were no longer effective because of the lackluster performance of the underlying stock. In this critical transition year, it was felt that increased salaries and bonuses for key executives would be used to assure retention, which would be partially offset by cuts in other headcount. Lipscomb also stated that going forward that the domestic television business would likely be a breakeven to +10% business for the WPT. WPT still feels their growth will come from their online gambling business, which is still struggling to find traction within very competitive non-US markets.