Playtech Shows Continued Growth in Second Quarter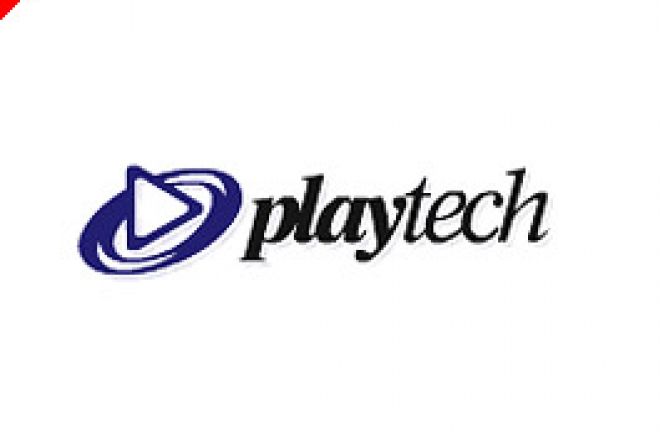 Gaming software and licensor Playtech announced record revenues for its second quarter of 2008, posting substantial growth across its business lines. The company received $42.4 million in total revenues for the three months ending on June 30th, which was an increase of 75% over the same period last year. Revenues for the first half of the year were up 85% year-over-year. Poker-related revenues for the quarter increased 74% for the quarter compared to last year, totaling $11 million.
Playtech's performance bucked the usual second-quarter seasonal slowdown for the online gaming industry. This year was particularly challenging for Europe-focused online companies who had to compete with the month-long Euro 2008 soccer schedule. But Playtech signed ten new license agreements in 2008, including Betsson, Vista Global Limited (Hollywood Poker), and Genting Stanley Alderney, a subsidiary of Genting International. Malaysian-based Genting, who operates the Stanley Leisure casino chain in the UK, recently launched its first online casino. Playtech reported that its licensees continued to win market share in the second quarter.
Playtech also raised £112 million in the second quarter by issuing approximately 9.9% more shares of stock. The company says that they'll be using the proceeds to finance acquisition opportunities. Playtech closed the quarter by signing an exclusive licensing agreement signed with Paramount Digital Entertainment, which will enable Playtech licensees to offer games featuring Paramount Pictures brands "Gladiator" and "The Untouchables."
Overall, Playtech is optimistic about the rest of the year, with CEO Mor Weizer stating, "The company has had a good start to July with further continued growth in both casino and poker. With organic growth and the launch of new licensees in Q3 and beyond we look forward to a strong quarter and the Board is highly confident of the prospects for the full year."