WSOP Championship 'American Dream' to Poker World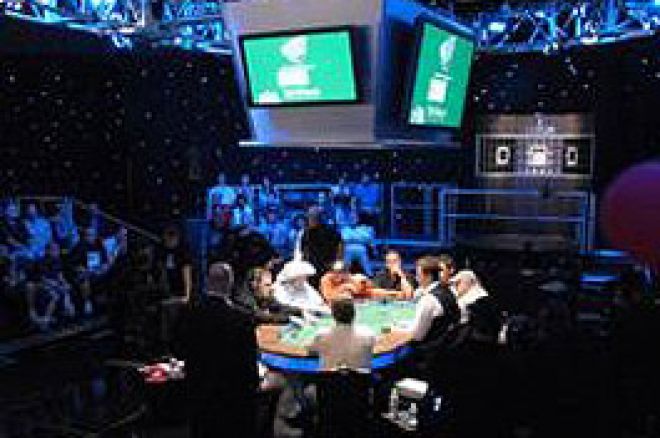 Participation in the World Series of Poker Main Event has escalated to such previously unfathomable heights that there has been strong speculation as to whether a top-name pro will ever win it again.
A professional has not won the Main Event since Carlos Mortensen took the bracelet in 2001, and Chris Moneymaker's well-documented rise from amateur to WSOP champion in 2003 inspired thousands to take up the game, with the dream of duplicating his feat. Four more have done just that.
Moneymaker won $2.5 million for besting a field of 839; just three years later, Jamie Gold's first-place prize was $12 million for conquering a field of 8,773. This year's winner will come from a starting field of 6,844, the second-largest in WSOP history.
The odds of a pro winning were diminished, given the sheer volume of the fields – they are greatly outnumbered by their amateur competitors — and the increased volatility that goes with a week-long tournament. Even so, many pros say they are not discouraged about the numbers that work against them, and they have not given up their dreams of winning the Big One.
"I think poker is the new American dream," pro Rafe Furst said. "It used to be that everyone wanted to write the great American novel at one point… now everyone wants to win the Main Event at the WSOP. Because it's the one everyone wants to win, it makes it that much more exciting. People are taking the shot of a lifetime against the best players in the world."
Jean Robert-Bellande, who finished 442nd in this year's Main Event, likened the tournament to other high-profile sporting events.
"In tennis, they've got Wimbledon. In soccer, it's the World Cup. For poker, it's the World Series Main Event," Bellande said. "The whole year, you look forward to it, and a poker player's most trying day is the day you get knocked out. Then you have to wait a whole year to get back."
Although a pro has not won the Main Event in seven years, a handful of them are usually in contention as the push for the final table picks up momentum. Coincidentally, since Moneymaker's win, there usually has been one big-name pro at the Main Event final table each year.
When Greg Raymer won in 2004, it was Dan Harrington, the 1995 winner, who joined him at the final table, as he did the year before during Moneymaker's historic run. Australian Joseph Hachem's 2005 win featured the second Main Event final table appearance in the decade for Mike Matusow, and Allen Cunningham posed the biggest threat to Gold during the 2006 final table. Last year, Jerry Yang had to get through a table that included accomplished pro Lee Watkinson.
Under a new format developed by Harrah's and ESPN for the final table, this year's participants will return the Rio Nov. 9-10 to play for the bracelet. The most recognizable name among this year's "November Nine" is Los Angeles-based pro David "Chino" Rheem, who has more than $600,000 in career tournament winnings.
Given the enormous gap in skill level among the tournament's top- and lower-echelon players, some pros believe their expected value in the Main Event outweighs the drawbacks of having to outlast the huge fields.
"The importance playing well and bringing your 'A' game here is stronger than ever, because there is more dead money and equity than any other tournament," Phil "The Unabomber" Laak said. "A pro's $10,000 entry fee is probably worth somewhere between $20,000 and $70,000. That type of edge could exist, for sure."
For others, the prestige of the Main Event is all the motivation they need. Hachem, who won the Main Event in his first visit to the WSOP, knows he is a long shot to repeat history. But that doesn't stop him or other past winners from believing that it can be done. "Poker is all about the Main Event at the World Series," Hachem said. "God knows, if I could pull it off again, it would be the most amazing thing."
While acknowledging the long odds, Hachem doesn't think it's impossible, and there is some evidence to support his claim. Although there has not been a two-time Main Event winner since Johnny Chan went back-to-back in 1987-88, several recent winners have made strong runs in subsequent years.
Raymer made a memorable run in 2005 before succumbing to a bad beat on the river and finishing 25th. Hachem's 2006 title defense was more than respectable; he made it to 238th in the Main Event's largest field to date. Other notable efforts include 1998 winner Scotty Nguyen's 11th-place showing in 2007.
But whether you are a top pro, beginning player or simply a fan, Hachem said he believes anyone who is interested in poker should make a trek to the Main Event at the WSOP.
"Just come here and feel the vibe that is here," Hachem said. "People come from all over the world just to watch and get the vibe. They don't play, but they have their heroes, and they come here just to watch them."