888 Holdings' 2nd Quarter Grows Despite Stagnant Poker Earnings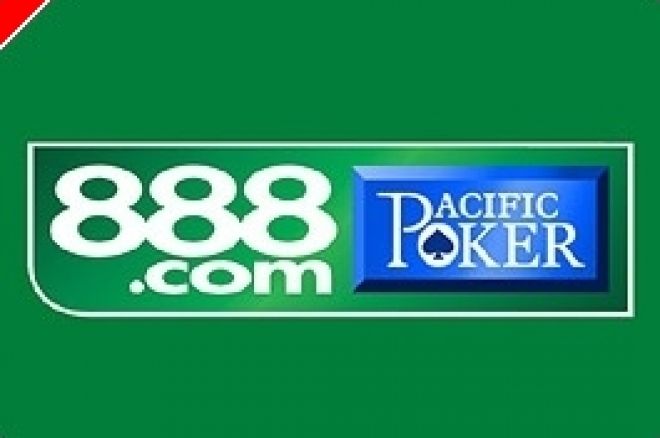 888 Holdings, online gaming company and home to Pacific Poker, posted a healthy second quarter financial report this week. Net gaming revenue (NGR) came in at $67 million, up 33% from the same period last year and up 4% from last quarter. The growth was driven by 888's casino business which grew NGR by 27% to $28 million, aided by its small but fast-growing bingo operations, up 376% to $12 million. Net gaming revenue from Pacific Poker was essentially flat for the quarter when compared to last year, and down 10% from last quarter.
888 blamed poker's lackluster performance on the Euro 2008 football tournament, claiming that there was a lot of overlap between the two audiences. 888's active poker customers grew at a modest rate of 2% year-over-year, and declined marginally by 1% since the first quarter.
888 CEO Gigi Levy said, "We are delighted with our Q2 2008 results especially given that we achieved sequential quarterly growth during a period which is typically seasonally quiet and throughout the Euro 2008 championship. In the first three weeks of July we experienced stronger poker trading and significant growth in both our bingo and sportsbook businesses. Our various strategic initiatives are progressing well and given the good start to the third quarter and our clear business strategy we are confident of delivering future growth during 2008."
Analysts were somewhat disappointed that 888 issued no formal statement on the company's ongoing settlement negotiations with the U.S. Department of Justice about ending the threat of prosecution for accepting bets from U.S. residents prior to the UIGEA. Last year, Ladbrokes called off a potential takeover of 888 Holdings, and many speculated that it was due to 888's unresolved issue with the U.S. government. When pressed during a conference call, Levy stated, "We really have no visibility on when this is going to move." During the same call, 888 stated that they would likely be making acquisitions in the coming quarters.