Teltscher Abandons Action Against PokerStars over 2007 WCOOP Disqualification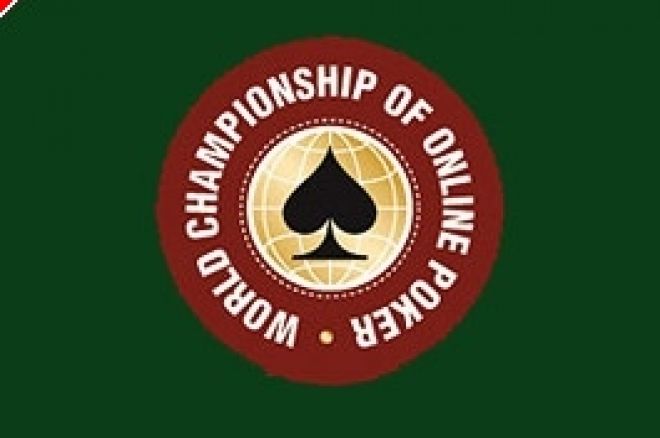 An action filed in an Isle of Man court by British citizen Natalie Teltscher against PokerStars, alleging a wrongful disqualification in PokerStars' 2007 World Championship of Online Poker (WCOOP) Main Event, has been dropped, according to PokerStars. Teltscher was the person registered to the online account "TheV0id," which was disqualified shortly after finishing first in the 2007 WCOOP Main Event, following allegations of play not in accordance with Stars' own tournament rules.
Natalie Teltscher filed her case against Stars earlier this year, seeking the return of the $1,228,330.50 that originally was awarded to the "TheV0id" account. This was $150,000 less than the event's official first-place prize due to a late chop between the final contestants. The Isle of Man case was adjourned in June by the presiding judge pending the contractual issues involved.
However, Natalie Teltscher admitted in court proceedings, per an Isle of Man report (on iomtoday.com.im) that she never played in the event but had an "agent" play the tourney on her behalf, in violation of Stars' rules. That agent has never been officially named, but was widely alleged to have used the "TheV0id" account as one of several in a multi-accounting effort during the event. Following the disqualification, the full first prize of $1,378,330.50 was awarded to the initial runner-up, "ka$ino," with all other players who cashed being bumped up on the pay scale for the event. Prominent players at the final table who received the unexpected bump in pay included Vanessa Rousso and Josh Arieh.
The complete announcement by PokerStars follows:
PokerStars™ are pleased to announce that Natalie Teltscher has recently withdrawn her claim in the Isle of Man Courts against PokerStars.
Furthermore, in discontinuing her claim, she has agreed to contribute a sum towards the legal costs incurred by PokerStars in this matter.
Ms Teltscher brought her claim against PokerStars because she was disqualified from first place of the 2007 WCOOP Main Event after PokerStars internal investigations demonstrated beyond doubt that she had not played on the account. On her disqualification all other players were moved one place higher in the prize table and the money confiscated from her account, TheV0id, was redistributed in full, according to the amended tournament placings.
Ms Teltscher initially claimed that she had played the account. However, when faced with the results from PokerStars' investigation she eventually admitted she hadn't played.
The decision of Ms Teltscher to withdraw her claim fully vindicates
PokerStars' decision to disqualify her from the tournament and subsequently defend the claim, actions which were taken in order to protect the integrity of the games on offer at PokerStars.