WPTE Posts Third-Quarter Losses, Looks to Future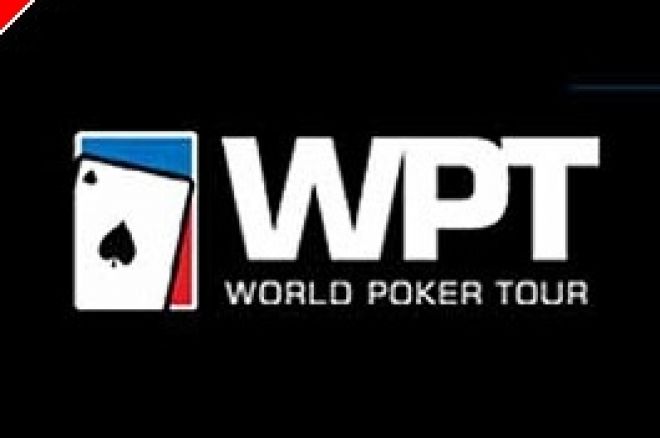 While World Poker Tour Enterprises received good news this week with the signing of a sponsorship deal with Full Tilt, the company's own streak of losses continued in the third quarter according to recently released results. The television and online gaming brand lost $4.4 million for the three-month period ending September 30th, compared to the $2.7 million it lost in the third quarter a year ago. The loss included a $1.9 million write-down of WPTE's investment in the mobile gaming company, Cecure Gaming. The write-down was associated with Cecure Gaming's inability to obtain the necessary capital to finance its business development over the next several years.
Revenues for the third quarter were $2.8 million, down from $4.4 million in the previous year. A $500,000 drop in domestic television license fees related to lower per episode fees on GSN versus their previous deal with the Travel Channel. WPTE will be moving its programming to FSN (FOX Sports Net) where instead of receiving fees, they will receive sponsorship and ad revenue related to the broadcasts.
At the time of their earnings conference call, WPTE had not closed on any sponsorship agreements and noted that the turbulence in global financial markets had moderated their expectations. But by November 6th, WPTE announced it had inked its first sponsorship deal with FullTiltPoker.net for all WPT Season VII episodes airing in the U.S. and Mexico. "We are delighted to be in partnership with FullTiltPoker.net and bring together two very strong brands with proven global reach and loyal network of poker fans," noted Steve Lipscomb, WPTE founder, president and CEO. "With WPT's incredible brand value and TV distribution through FSN coupled with FullTiltPoker.net's massive online following, this partnership opens more channels to reach new fans and continue feeding the appetite for new poker content."
WPTE foresees additional losses of $2.9 million to $3.3 million in the fourth quarter as they continue to develop their subscriber-based business and transform from a fee-based, to an ad- and sponsorship-based television content provider.
On October 15th, WPTE terminated their licensing agreement with CryptoLogic and on November 14th, the company terminated their online real-money cash-game website. WPTE is instead focusing their efforts on their subscriber-based gaming site, ClubWPT. Currently the fledgling business has 6,500 subscribers, which includes 2,400 trial memberships. WPTE's goal is to have 16,000 – 20,000 paid subscribers by the end of the year.
During the earnings conference call, Steve Lipscomb stated, "We are struggling in a very competitive marketplace, one that we helped to create, but that we have been forced to compete in an increasingly unfair playing field. It has not been easy to reinvent our business so that it has a chance to survive and thrive in this market. And while our metamorphosis is by no means complete, we believe that we are taking the necessary steps to reposition WPTE for long-term profitable growth."