2009 Aussie Millions $5,300 Heads-Up, Day 1b: Gent, Tabatabai Advance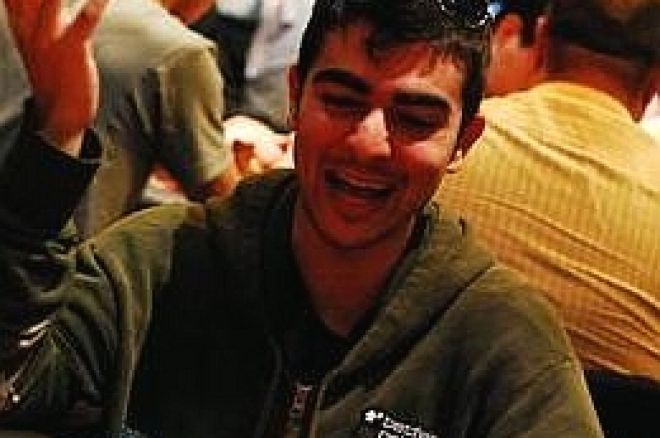 A second field of 32 competitors was present Wednesday for Day 1b of the Aussie Millions Poker Championship $5,300 Heads-Up event. The field included Chris "Jesus" Ferguson, Nam Le, Grant Levy, Masa Kagawa and other notables. After a grueling day of heads-up poker, with several Round 3 matches kicking off before the end of the final Round 1 match, John Tabatabai and David Gent advanced to Day 2 and the semifinal round to face Day 1a survivors Alec Torelli and Jarred Solomon.
Returning for a second shot at the heads-up title after busting on Day 1a, David "Chino" Rheem and Alexander Kostritsyn were on hand, according to the event's rules, for a second try at making Day 2. Rheem and Kostritsyn both made Round 2 in their second attempts, but failed to reach the semifinals. Other early eliminations included Niki Jedlicka, Yevgeniy Timoshenko and Ferguson. Ferguson, with a stellar track record in heads-up tournaments, fell in the first round to John Tabatabai. Tabatabai then had to wait for several hours before beginning his second match, as Andrew Scott and Dmitriy Ivanteev held a marathon duel in their Round 1 match.
While Tabatabai waited, Round 2 began for the other players. Rheem fell to Eddy Sabat, David Gent eliminated Kostritsyn and Jason Gray busted Martin Klaser. After four hours and several Round 3 matches, Andrew Scott finally put away Dmitriy Ivanteev to move into Round 2 against Tabatabai.
As Tabatabai and Scott kicked off their Round 2 match, Jason Gray moved into Round 4 when he busted Koray Turker in two straight matches. Turker became the day's first bubble boy as Gray headed off for a dinner break while he awaited the finish of other Round 2 and 3 matches to determine his quarterfinal opponent.
Michael Pesek sent Emad Tahtouh off to the cash games when he came back from an initial deficit to bust Tahtouh in consecutive matches. Pesek advanced to the money round when his
caught up to Tahtouh's
on a board of
. Tahtouh needed some river help to stay in the tournament, but the
had Tahtouh exiting short of the money as well.
Eddy Sabat was the 2008 APPT Heads-Up champion, but here he busted in Round 3 to David Gent. Gent took the first match quickly, and the second match, the chips went in preflop with Gent holding
to Sabat's
. Gent flopped a full house, and Sabat was drawing dead on the turn as the final board read
. Gent went into the quarterfinals to face Michael Pesek as John Tabatabai and Andrew Scott battled in their Round 2 match.
Andrew Scott's first two matches were marathon affairs, with Round 4 beginning before his second match was finished. He finally fell to Tabatabai on a board of
. Scott led out on the flop and turn, then check-raised all in on the river. Tabatabai thought for a long moment before calling with
for a busted flush draw that turned into top pair. Scott's
was no good, and Tabatabai was on to Round 3. Tabatabai dispatched Jan Suchanek in short order to meet the waiting Jason Gray as Suchanek bubbled the money.
As Gray and Tabatabai were getting started, David Gent finished off Michael Pesek. With Gent leading 1-0, all the chips went in preflop in a coin toss. Pesek's
was slightly behind Gent's
, and the board ran out
to send Pesek to the rail in sixth place (AU $20,000).
The final match of the evening was a doozy, as John Tabatabai and Jason Gray went back and forth for more than two hours before Tabatabai triumphed. Tabatabai took the early lead when he won a huge early hand. Gray moved all in preflop with
, and Tabatabai called with
. The flop came down
, and the 5c on the turn added more excitement. Tabatabai took down the pot and the first match when the
hit the river to give him the bigger full house. The second match seesawed before Gray was able to secure a big chip lead; he then picked up aces to finish off Tabatabai and square the duel at 1-1.
The rubber match was a quick affair, as both players picked up pocket pairs early with Gray getting the worst of it. Gray held a slight chip lead when he picked up
on the button. He raised, Tabatabai re-raised with
, and Gray moved all in. Tabatabai called, the board ran out
, and Gray was left on life support. The tenacious Gray followed up that hand with consecutive double-ups to get close, but lost a tough one to end his tournament in fifth place ($20,000). Gray moved all in preflop with
and Tabatabai called with
. Tabatabai took the lead on the
flop, and never lost it as the turn and river ran out
.
Join PokerNews on Thursday at 4:30 PM Melbourne time (with the schedule tentative, depending on semifinalist Jarred Solomon's Main Event status) for all the live updates as the final four players vie for the Aussie Millions Heads-Up championship ring and the accompanying $100,000 top prize.