Could Strict New Gambling Laws in Melbourne Spell the End of the Aussie Millions?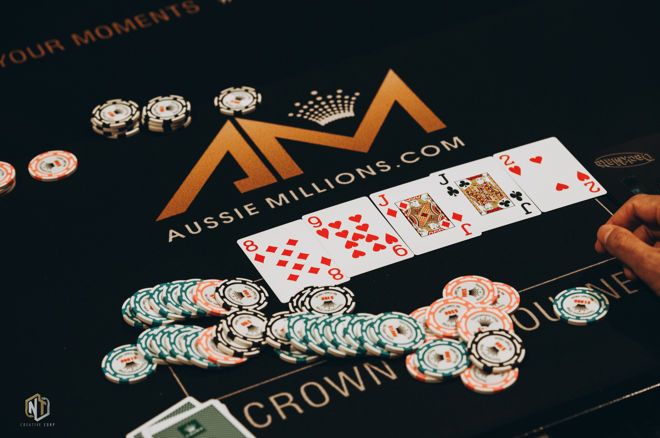 The fallout from the damning royal commission into Crown Melbourne's affairs continues with Crown Resorts' flagship property facing a new raft of strict gambling laws that could spell the end for the long-running Aussie Millions. Loss limits and restrictions on the use of cash at Crown Melbourne is aimed at players of slots, or pokies as the Australians call them, but the new rules will undoubtedly spread to other areas of the casino's operations.
An investigation into Crown Resorts lasted more than two years and ended with regulators declaring the Australian gambling giant unfit to hold a casino operating license for its Melbourne, Perth, and recently-opened Sydney properties. However, those regulators allowed Crown to continue operating in Melbourne and Perth after the group showed a willingness to change, including almost entirely replacing its Board of Directors and executive directors.
Crown Sydney, built in Barangaroo at a cost of AU$2.2 billion, opened its doors on December 28, 2020, but its high-roller-focussed casino remains under lock and key; an August 8, 2022, date is penciled in for the grand opening.
The Bergin Inquiry, whose report highlighted catastrophic failures throughout Crown Resorts, highlights 33 recommendations to the Australian government. Several of those are already in place, but the latest additions are extremely restrictive, although some will argue entirely necessary.
First, Crown Melbourne patrons wishing to play on the casino's slots must first set themselves a loss limit. The amount is down to the player, although it is highly likely the new rules will force Crown's hand in setting an upper limit. In addition, players' time gambling will be tracked by the casino's electronic gaming machines.
Second, there is a hard limit regarding the use of cash to fund play on Crown Melbourne's slots. This is currently set at AU$1,000 within a 24-hour period, with customers required to provide photographic identification should they wish to spend more than AU$1,000 using cash.
Revenue from "pokies" makes up a significant percentage of Crown Resorts' revenue. COVID-19-related closures at Crown Melbourne saw revenue and profit severely hindered during the 2021 financial year. Revenue at Crown Melbourne stood at AU$97.1 million for H1 FY2021, down 90.5%. Revenue from electronic gaming machines accounted for AU$23.4 million of that sum.
Crown Melbourne houses approximately 2,600 gaming machines, although 10% of the 26,321 spread across the state.
Why Could The Rules Affect the Aussie Millions' Future?
This latest flurry of new rules and regulations could spread to other areas of Crown Melbourne's business, including its casino table games and popular poker room. However, the company is in the business of making money and these customer-imposed loss limits and the restriction of cash usage will have a negative effect on Crown Melbourne's bottom line. The casino will have to make up the shortfall somehow, especially as the group has new owners after the American investment giant Blackstone Group, owners of The Cosmopolitan Las Vegas, completed an AU$8.9 billion takeover in late June 2022.
It is difficult to imagine Blackstone's accountants allowing the company's main revenue stream to be hampered without making up the shortfall elsewhere. While there are other strict rules regarding the number of slots allowed at the property – Crown cannot simply install another few hundred machines – there could be scope for more casino table games or other features that pull in guaranteed money.
The bottom line for casino operators is that poker does not generate enough money compared to slots and table games. Even prestigious poker tournaments, such as the 2020 Aussie Millions Main Event, do not create vast sums of money. Look at the 2020 Aussie Millions Main Event as an example. It attracted 820 entrants paying AU$10,600 with $600 taken as rake. That equated to AU$492,000 in rake for the one tournament, which sounds plenty on the surface, but then one must consider the staffing costs and the fact those 820 players paid $600 in rake but probably not much else for the week they were grinding. Replace those 90+ tables with blackjack, roulette, and baccarat, and the latter would likely make more money in addition to them only requiring a handful of staff.
Why Is This Happening To Crown Melbourne?
The whole Crown Resorts saga started in 2019 when then majority shareholder, James Packer, attempted to sell 19.99% of his stake in Crown Resorts to fellow businessmen Lawrence Ho of Macau-based Melco Resorts. Lawrence Ho is the son of the late Dr Stanley Ho, who was a powerful man that once enjoyed a monopoly on the casinos in Macau, but who was also heavily linked to triad activity and organized crime. Stanley Ho denied such links to the day he died on May 26, 2020, but the New Jersey Casino Control Commission said in 2009 that Stanley Ho's links to the triads was so strong that they put the brakes on him obtaining a gambling license.
Crown Resorts had signed an agreement with the New South Wales authorities while building its Sydney casino that it would have no dealings with Stanley Ho or a myriad of companies where he and his people were linked. Despite being Stanley Ho's son, Lawrence Ho had no business interests linking him with his controversial father…or so Packer thought. It turns out Lawrence Ho was listed as a company director of one of the blacklisted companies, resulting in the launch of an investigation.
As investigators delved into the inner workings of Crown Resorts, they uncovered countless instances of wrongdoing, including money laundering, underpaid tax, and unscrupulous business operating methods. The Australian government launched a royal commission, the highest level of investigation, into Crown's operations, and yet more failings were uncovered.
Crown Resorts was deemed unsuitable to hold a gambling license and fined AU$80 million; it is on the hook for another AU$100 million, too. A similar investigation into Crown Perth unveiled similar failings and misgivings.
The company has since undergone dozens of changes and reforms, including a brand-new Board of Directors and changes to the way the company operates. It no longer uses "junket operators" to bring in well-heeled Chinese VIPs, for example. Here is hoping that an upcoming change is not to scrap the Aussie Millions for good.
Previous Ten Aussie Millions Main Events
The Aussie Millions has, for many year, been a staple part of the live poker tournament calendar. Traditionally taking place in January each year, poker's elite stars often headed from the PokerStars Caribbean Adventure (PCA) to compete in the Aussie Millions festival, especially the AU$10,600 Main Event.
Vincent Wan is the reigning champion, having won in 2020. Lam came out on top of an 820-strong crowd and banked AU$1,318,000 ($910,447). other Aussie Millions Main Event champions include Bryn Kenney, Toby Lewis, Ari Engel, and Ami Barer.
The 2021 edition of the Aussie Million fell victim to the COVID-19 pandemic. It was a similar story in 2022 with the landing page on Crown Melbourne's website simply stating "on hold until further notice.
| Year | Buy-in (AUD) | Entrants | Prize pool (AUD) | Champion | Prize (AUD) | Prize (USD) |
| --- | --- | --- | --- | --- | --- | --- |
| 2020 | $10,600 | 820 | $8,200,000 | Vincent Wan | $1,318,000 | $910,447 |
| 2019 | $10,600 | 822 | $8,220,000 | Bryn Kenney | $1,272,598 | $914,616 |
| 2018 | $10,600 | 800 | $8,000,000 | Toby Lewis | $1,458,198 | $1,178,513 |
| 2017 | $10,600 | 725 | $7,250,000 | Shurane Vijayaram | $1,600,000 | $1,208,367 |
| 2016 | $10,600 | 732 | $7,320,000 | Ari Engel | $1,600,000 | $1,120,110 |
| 2015 | $10,600 | 648 | $6,480,000 | Aristomenis Stavropoulos | $1,385,500 | $1,094,737 |
| 2014 | $10,600 | 668 | $6,680,000 | Ami Barer | $1,600,000 | $1,399,739 |
| 2013 | $10,600 | 629 | $6,290,000 | Mervin Chan | $1,600,000 | $1,689,118 |
| 2012 | $10,600 | 659 | $6,590,000 | Oliver Speidel | $1,600,000 | $1,646,158 |
| 2011 | $10,600 | 721 | $7,210,000 | David Gorr | $2,000,000 | $1,978,044 |