Deutsche Bank Sells The Cosmopolitan of Las Vegas to Blackstone for $1.7 Billion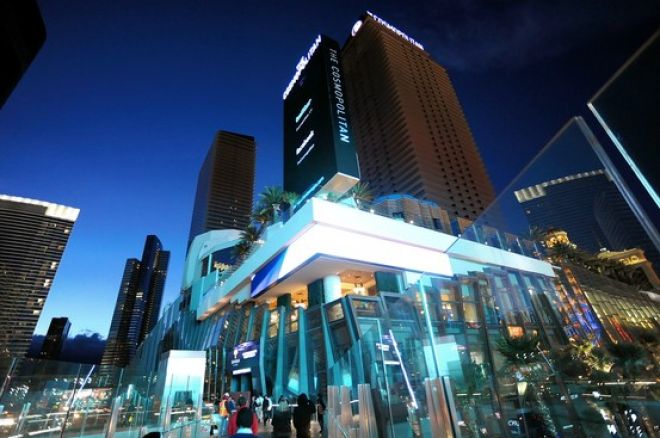 Private equity giant Blackstone announced on Thursday that it has come to an agreement with Germany's Deutsche Bank to buy the Cosmopolitan of Las Vegas resort.
The operation, which is estimated to cost $1.73 billion in cash, comes after Europe's largest investment bank decided to "reduce its non-core legacy positions in a capital-efficient manner which benefits shareholders."
According to what Bloomberg reported in April, Deutsche Bank was seeking to get at least $2 billion from the sale.
Pius Sprenger, the head of Deutsche Bank's non-core operations unit, said in a statement that the institute "has reached an agreement with Blackstone Real Estate Partners VII to sell Nevada Property 1 LLC, the owner of The Cosmopolitan of Las Vegas, a leading resort and casino."
"Under the transaction, Blackstone Real Estate Partners VII will acquire 100% of The Cosmopolitan of Las Vegas for USD 1.73 billion, which will be paid in cash. The transaction is subject to regulatory approvals."
The deal comes six years after Deutsche Bank decided to take over the resort in Las Vegas after developer Ian Bruce Eichner defaulted on a construction loan. Despite the almost $4 billion invested in the project, Deutsche Bank never managed to run the Cosmopolitan to a profit.
Hit by the competition and the decline in Las Vegas' tourism and gambling industry, the 3,000-room complex, which includes 14 restaurants, a spa and an 110,000-square-foot casino, operated from 2010 until today and collected losses of approximately $100 million per year.
Contacted by PokerNews, Deutsche Bank's representative Klaus Winker refused to give any further detail about the transaction. However, it seems reasonable to assume that negotiations between the bank and Blackstone have been ongoing for some time, as the name of the world's fifth-largest private equity firm has been often associated with the resort since the very early stages of Deutsche Bank's takeover.
Back in 2008, when it was already clear that Deutsche Bank had no intention in managing the resort, rumors claimed that Blackstone could be about to jump in the project and put it in the hands of the Hilton Group, which the same private equity firm bought for $26 billion one year earlier.
Although Blackstone already controls a small stake of the Caesars Entertainment Corporation, the deal signed on Thursday with Deutsche Bank represents its very first significant step to enter the gambling industry and to diversifying its investments portfolio in Nevada.
Speaking to the Las Vegas Review – Journal, JP Morgan gaming analyst Joe Greff explained that Blackstone paid almost 17 times The Cosmopolitan's 2013 cash flow of $103 million. "We think this announcement speaks to a historically smart real-estate buyer making a statement on the length of the Las Vegas Strip recovery," Greff said.
Blackstone is not a new name in Las Vegas, as it already owns over 1,000 private homes and has bought the 1.4-million-square-foot Hughes Center at Paradise and Flamingo for $347 million.
When contacted by PokerNews for a statement about the operation, Blackstone's managing director Andrew Dowler said that the firm is "not going to issue any comment until this investment completes."
However, senior managing director Tyler Henritze said in a statement that "as a significant investor in the hospitality sector, Blackstone recognizes the value and potential in The Cosmopolitan and Las Vegas, and looks forward to working to build on the success to date."
Although the sale of The Cosmopolitan resort represents a considerable reduction of Deutsche Bank's exposure in Las Vegas, the deal does not put an end to the bank's operations in Sin City.
Since 2011, Deutsche Bank controls 25% of Station Casinos Inc. as consequence of a $1 billion investment made three years after the group filed for bankruptcy.
Back in 2011, Germany's newspaper The Local calculated that Deutsche Bank held investments in Las Vegas for $5 billion, and stated "exposure to Las Vegas is reportedly almost the same as its exposure to Greece, Italy, Ireland, Spain and Portugal (the countries most affected by the Eurozone crisis) put together."
Photo courtesy of the Wall Street Journal
Get all the latest PokerNews updates on your social media outlets. Follow us on Twitter and find us on both Facebook and Google+!