The PokerNews Profile: Gavin Griffin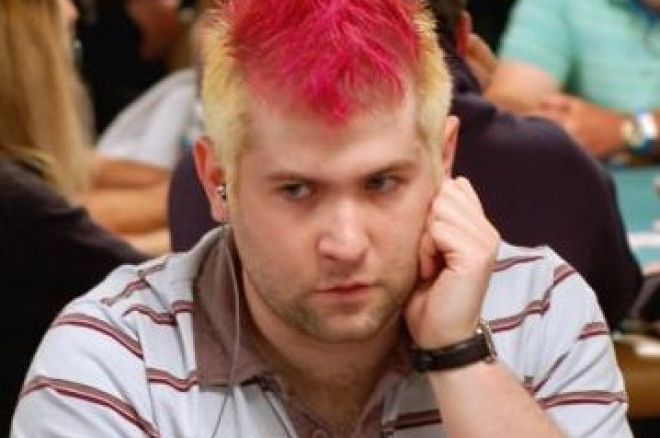 The record Gavin Griffin set as the youngest player ever to win a World Series of <a href=https://www.pokernews.com>Poker</a> bracelet, in all honesty, didn't last too long. Eric Froehlich broke it only a year later, Jeff Madsen broke it again a year after that, and the honor leapfrogged over to Steve Billiarkis in 2007. However, last year, Griffin set another record that is proving much more difficult to shatter — he became the first and only player to win a WSOP bracelet, a World Poker Tour title and a European Poker Tour title, a distinction that would come to be known as poker's "Triple Crown."
Gavin Griffin was born August 28, 1981 in the Chicago suburb of Darien, IL. An avid baseball player as a teen, Griffin was offered a number of college baseball scholarships, but decided to turn them all down, understanding that the limitations of his talent on the field would likely relegate him to a career in the minors. Griffin instead enrolled at Texas Christian University and began studying to become a speech pathologist. At home for summer break after his freshman year, Griffin was invited to a friend's weekly $20 buy-in home game. Though the stakes were small, it was enough to put a dent in a starving student's budget. After losing more than he'd have liked to his friends, Griffin began studying some <a href=https://www.pokernews.com/strategy/>poker strategy</a> texts and posting hands in <a href=https://www.pokernews.com/poker-forum/>online poker forums</a>. His abilities quickly improved and he began winning in the game.
By his senior year, Griffin had a part-time job dealing at a private game in Arlington, TX. He'd work a five- or six-hour shift, then sit down himself and grind it out. This game was no fish pond either — high-stakes online players such as Raja Kattamuri and Dustin Sitar cut their teeth in that room. Playing against better players proved to be an excellent training ground for Griffin, who soon started playing online as well. Before he could graduate, Griffin was making enough money that he decided to move back to the Chicago area, leaving the books behind for a career as a poker pro.
That summer, 22-year old Griffin decided to take his first shot at the World Series of Poker—and what a shot it was. Griffin won the $3,000 Pot-Limit Hold'em event at the 2004 WSOP, earning his first bracelet and over $270,000. That day he became the youngest player ever to win a WSOP bracelet. He followed that up only days later with another WSOP cash in the $3,000 No-Limit Hold'em event. In the two years that followed, Griffin garnered steady cashes and final-table finishes, including three WSOP cashes , a WSOP-Circuit final table, and two final tables at Bellagio. Still, another six-figure payday eluded him. That all would change in Monte Carlo.
Griffin sat down to play the 2007 EPT Grand Final in Monte Carlo with a shocking head of bright pink hair. No, it wasn't the result of a lost prop bet or a drunken prank — with his girlfriend Kristen at his side, Griffin went pink to raise awareness about breast cancer, a disease Kristen had beaten only two years before. Griffin went on to outlast 705 players and beat Marc Karam heads-up to take down the title and over $2.4 million, at the time the largest poker prize ever awarded outside the United States. Later that year, Griffin cashed three more times at the 2007 WSOP and made the final table of the $5,000 World Championship Pot-Limit Hold'em tournament, ultimately finishing seventh. After the WSOP, he spent the fall doing a huge amount of breast cancer fundraising with Kristen, including the 40-mile Avon Walk for Breast Cancer, which they completed together in Long Beach, CA.
The poker circuit took him to the WPT Borgata Winter Open in January of 2008 and Griffin captured the third and final element of the Triple Crown. Griffin defeated a 507-strong field in the $10,000 main event, overcoming a final table that included Lee Watkinson, David Tran and Noah Schwartz to take down his first WPT title and the $1.4 million winner's prize. The win boosted Griffin's career tournament earnings to a staggering $4.5 million, earned in under four years, and before his 30th birthday.
Shortly after his Triple Crown win, Griffin was signed as a member of Team PokerStars Pro. In the little free time he has when he's not traveling the worldwide tournament circuit, he is a major film buff and has built a 600-strong DVD collection. He also enjoys cooking meals for himself and Kristen, with whom he lives in the Los Angeles area. He can be found playing <a href=https://www.pokernews.com/>online poker</a> on PokerStars about 15-20 hours a week.