Ladbrokes Jumps to Microgaming Network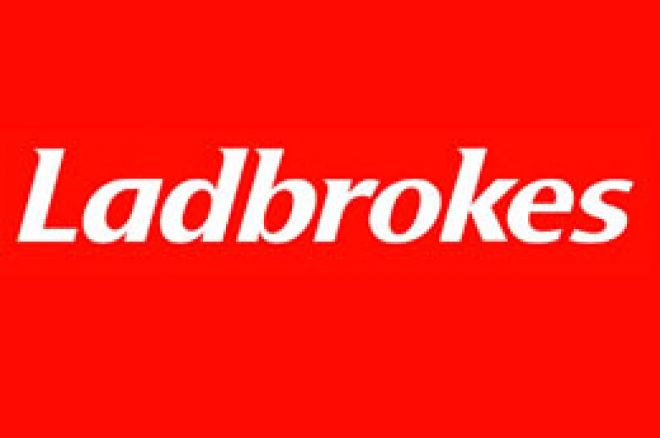 The European online poker market will see a major shift in player alliances with today's announcement of Ladbrokes moving to the Microgaming Network. The move, effective immediately, adds Ladbrokes' considerable name recognition to the extensive stable of participating Microgaming skins, with the network itself already among the largest non-US facing online poker destinations.
Ladbrokes, which formerly licensed Microgaming software but ran as a standalone entity prior to the move, expects to enjoy a surge in interest from both new and existing players. Ladbrokes also will continue many exclusive, Ladbrokes-only promotions, such as the Ladbrokes Poker Million Dollar Rake Race, billed as a "record-breaking multi million-dollar promotion, where a million dollars is paid out every month and shared between 3,000 Ladbrokes Poker players, with each monthly winner receiving a massive $20,000." Ladbrokes has also started a special series of $10,000 "Joining Forces" tournaments, running February 10-16. Events in March include a special "Vegas Dream" promotion with satellites as low as $10 to enter. Software enhancements are also part of the new look, including multiple lobby style and layout presentation options.
Said Ladbrokes Poker MD Edward Ihre, "The heart and soul of Ladbrokes Poker will remain - with some necessary enhancements to boost its vitality. As such, players can rest assured that the unrivalled security, reliability and trust that is synonymous with the Ladbrokes brand will continue to be of the utmost priority in our delivery and commitment to our customers." Continued Ihre, "Ladbrokes Poker is known and respected worldwide and is indeed an on-line poker institution, we intend to retain the character whilst bringing together even more players. We'll provide a greater range of game types and levels to play at and for the first time ever will have games available in both US dollars and Euros."
Get in on the action with a Bwin Poker marketing code