2009 WSOP: $1,000 No-Limit Hold'em Event #4, Day 1a – DeGreef Takes Early Chip Lead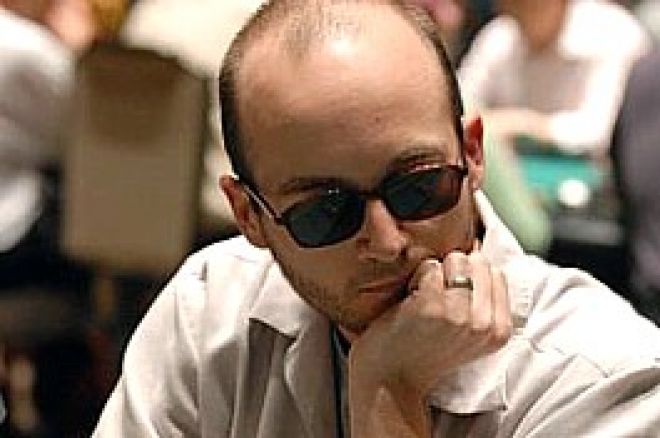 When the World Series of Poker released its 2009 schedule of events in February, the goal of Event #4, $1,000 No-Limit Hold'em, unofficially termed the "Stimulus Special" was to create the largest live tournament field outside of the Main Event. Mission accomplished. Just under 3,000 runners made their way into four separate tournament areas at noon on Saturday in pursuit of a WSOP gold bracelet, and when Day 1a finally came to a close only 375 remained, with Jeremiah DeGreef sitting atop the leaderboard.
Among the more notable names who handed over $1,000 to the fine people at the WSOP registration desk: Andy Black, Chris Ferguson, Barry Greenstein, Hevad Khan, Jeff Lisandro, Vanessa Rousso, Joe Sebok, Dewey Tomko, Yevginiy Timoshenko, and David Williams. Some celebrities were also spotted in the sea of humanity, including director Nick Cassavetes, actor Lukas Haas, and rapper Nelly. Unfortunately, none of the above players were able to make their way through the proverbial minefield full of numerous lesser-known names who made up most of what will become a record-size field.
Some players got in the festive mood of the event early on, with Greg "FBT" Mueller offering his tablemates some chocolate, while British online player James Sudworth bought a round of Jager Bombs to his table. Others chose to make a statement with their hairstyles, such as 2008 WSOP Main Event runner-up Ivan Demidov who was sporting a braided look. His explanation: "I lost a prop bet."
As expected in a field of this size, the quality and/or knowledge of some of the players can be taken into question. One of the very first hands saw a three-way all-in moment preflop:
,
and
. The player holding the aces initially was unhappy to see the board run out
until he realized he had tripled up with the nut flush. Another player's
was crushed by the meager holdings of a player with
when he hit runner-runner clubs on the turn and river to make a flush.
Another expectation with such a large-sized tournament is that players will experience vastly different amounts of luck. Hevad Khan was an early example, when his all-in move with Q-10 against his opponent's
was initially rewarded with both a queen and a ten on the flop. However, the turn and river fell an ace and a nine to send the excitable Khan to the rail. Another two players faced off with aces versus queens. The flop was safe enough for the player holding aces, but his opponent soared into the lead when the turn brought a queen, and then the tables were turned once again when an ace fell on the river – giving both players the thrill of victory and the agony of defeat in the space of only a few seconds.
Tables were broken at a rapid pace in the Miranda and Brasilia rooms; it was calculated that players were eliminated at a pace of nearly six players per minute during the early levels. As the first group of players were moved into the Amazon room, another table full of players from the far corners of the rooms were being consolidated. Players were well aware that making the Amazon room was a positive sign in their quest for a gold bracelet and the over $700,000 awaiting the winner.
Near the end of the day, some players took staying alive to new heights, taking several minutes to make what would appear to be not-so-difficult decisions. While others played with abandon to either build up their stacks or get eliminated and not have to worry about coming back on Monday with a short stack.
At the end of ten levels of play, 375 of today's 2998 players were left to experience Day 2 of this major tournament, returning on Monday afternoon for a scheduled 2pm restart. The Day 1a chip leader is Jeremiah DeGreef with over 132,200 in chips; Jonathan Tamayo is the only other player who has over 100,000 in chips (107,500). The average stack is just under 24,000. Other notables who will be moving on include Jonathan Aguiar, Jason Mercier, Corwin Cole, Will "The Thrill" Failla, Capt. Tom Franklin, Brett Jungblut, Dan Heimiller, Chad Layne, Amanda Baker, and Justin Rollo.
Join PokerNews as we cover all the action for Day 1b of the "Stimulus Special" starting at 12 noon Pacific Time, followed by the $40,000 No-Limit Hold'em final table and the conclusion of the $1,500 Omaha Hi/Lo 8-or-Better event.