2009 WSOP: Casino Employees $500 Event #1, Day 1 – Karli, Chavez Lead Pack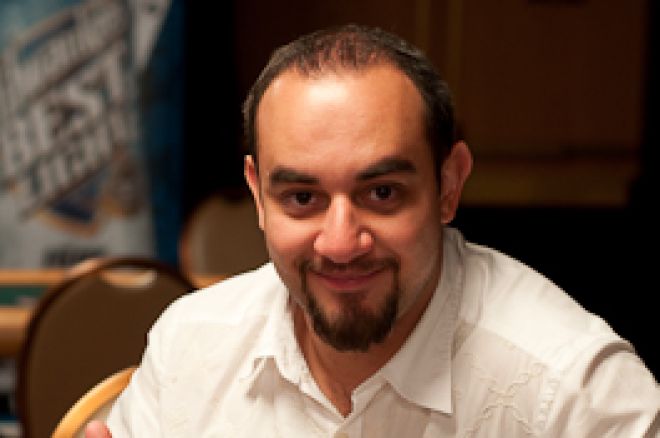 The 2009 World Series of Poker officially kicked off on Wednesday with the first of a record 57 bracelet events. The traditional Event #1, $500 buy-in Casino Employees tourney, returned to its leadoff spot for 2009 and drew a respectable field of 866 players from casinos all over the world. Among the sea of relative unknowns were a few notable players such as Marsha Waggoner, Kyle Morris, two-time bracelet winner Pat Poels, and former WSOP Tournament Director Jack McClelland, all of whom would make their exits as the day wore on.
This opening event rang in the WSOP at high noon local time, with each player holding 3,000 starting chips and the blinds at 25/50. The action progressed at a furious pace, and more than half the field was eliminated before the end of Level 4. By the time the dinner break rolled around at 7:00pm, there were just 187 players left. Things slowed down following the break, however, as all eyes were fixed firmly on the payout board. It would take another four hours of tedious play to whittle the number down to 81, as the players just managed to creep into the money as the day drew to a close.
Switzerland's Felix Karli and Las Vegas local Cesar Chavez (pictured) rode late surges to take the overnight top spots, with Karli finishing with 108,200 and Chavez bagging up 107,700. The top of the board remained tight withe Andrew Cohen and Casey Kuhn also over 100,000. Just behind them, a big group of about two dozen players are laying in wait, hovering around the 80,000-chip mark.
The remaining 81 players will be back at 2:00pm on Thursday to finish off the event, and each of them are guaranteed a payday as they hit the rail. It figures to be a long day of card playing, but sometime tomorrow evening, one lucky employee will be awarded nearly $90,000 in cash, not to mention the first gold bracelet of the 2009 World Series of Poker!
The official Event #1 overnight top ten:
Felix Karli -- 108,200
Cesar Chavez -- 107,700
Andrew Cohen -- 103,100
Casey Kuhn -- 100,500
Paul Peterson -- 97,400
Elpidid P. Dulay Jr. -- 87,100
Sammy Porter -- 76,900
John McAvoy -- 75,200
Tigran Karakashyan -- 70,100
Osmel Castro -- 65,800