From the Poker Vaults: Fred "Sarge" Ferris
Storms Reback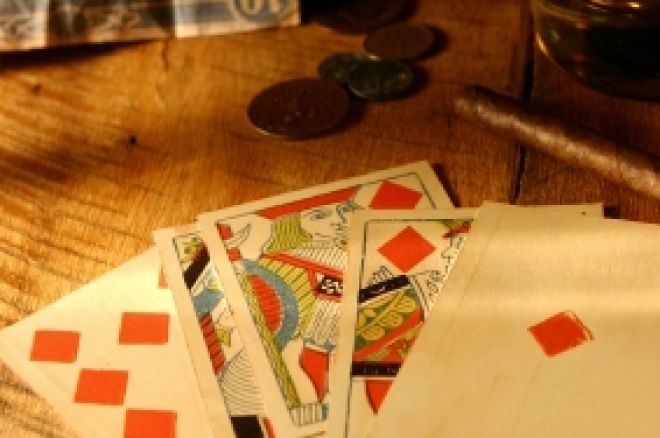 Some play poker for the thrill of it, others for the challenge it provides. Fred "Sarge" Ferris came from an entirely different school of thought. He played the game because it was the best, if not only, way he knew of making a decent living. He was very much a classic grinder, only he did it looking for six-figure scores.
While growing up in Waterville, Maine during the height of the Great Depression, Ferris became all too familiar with the want and desire that goes hand in hand with poverty. His father, a Lebanese immigrant who worked for the railroad, struggled just to keep food on the table. Hoping to find a better life, Sarge's brother enlisted in the Navy during World War II and went on to become a well-known jeweler and watchmaker in Las Vegas.
Sarge chose a different path. He picked gambling as his career, although the way he conducted himself it could hardly be called "gambling" at all. "I admired Sarge a lot because he didn't give away one crumb," said Jay Heimowitz, the six-time World Series of Poker bracelet winner. "He never showed his cards or gave away any information. He was the consummate pro."
The conservative style Fred Ferris employed at the table surely sprang from his impoverished youth. "Sarge always remembered where we came from," his brother recalled in a 1989 interview. "We were destitute as children. My brother never forgot that."
Sarge Ferris loathed publicity, but he couldn't help getting recognized after he won the $10,000 Deuce-to-Seven Draw event at the 1980 World Series of Poker. After outlasting Doyle Brunson in a heads-up match, he won his first and only gold bracelet, plus $150,000. Soon after collecting his winnings, he was approached by a cocky 26-year-old from New York looking to get staked in the main event. Stu Ungar had never played in the world championship before, and the odds reflected it. He was listed as a 100:1 longshot, but he somehow managed to convince Ferris that he had a legitimate chance of winning the world title. It was a good gamble on Ferris' part. Ungar went on to win the championship, defeating Doyle Brunson heads up.
The next time Ferris made the news the circumstances were a bit less flattering. While he was sitting in a high-stakes cash game at Binion's Horseshoe on April 22, 1983, a team of agents from the Internal Revenue Service stormed the cardroom and seized $46,000 worth of Ferris' chips in order to pay off the back taxes he owed the government. What should have been a routine seizure turned somewhat controversial when one of the agents allegedly flipped a $25 poker chip at Ferris and told him to go buy a taco.
Upon reading about the incident, the local Hispanic community was outraged, for they believed the agent was mocking Ferris' heritage. Although his parents were born in Lebanon, Ferris was often mistaken for a Mexican. According to Ferris' brother, however, it was all a big misunderstanding. From what Sarge later told him, the agent didn't intend to make a racially charged comment at all. He was actually trying to be nice, telling Sarge to use the $23 he had in his pocket to get himself a decent meal. "You can buy a good Mexican dinner here," is what Sarge's brother believed the agent actually said. It wasn't a slight aimed at Ferris' ancestry but merely a reference to the restaurant inside the Horseshoe where Sarge Ferris frequently ate.
During the course of his life Ferris spent so much time at the poker table it seems fitting that he very nearly died there. He had just finished playing in a high-stakes cash game on March 12, 1989 when he suffered a massive heart attack that eventually killed him. His funeral in Las Vegas was well attended, but not everyone came out of love.
"Why are you here?" Doyle Brunson asked "Suitcase" Sam Angel at the services. "Everyone knows you and Sarge hated each other."
"Yeah, I hated him, all right. I just want to make sure that c---sucker is dead."
Later that year, Ferris was enshrined as the 18th inductee in the Poker Hall of Fame. Not all of the posthumous fame he acquired was good, however. In 1992, as part of an investigation looking into the relationship between organized crime and a casino on the Rincon Indian Reservation, he was named as one of five people in Las Vegas who owed money to the mob. Despite tarnishing his reputation, the story did have a bright side — he never had to pay up.