FTOPS XII Kicks Off 25-event Slate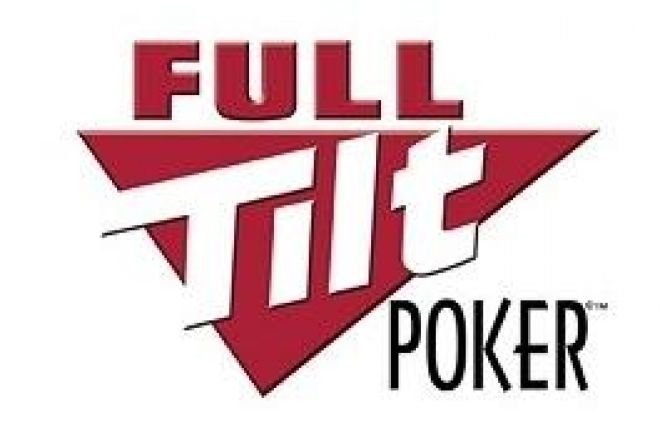 Today marks the beginning of the twelfth Full Tilt Online Poker Series, with a combined guarantee of $18 million for all events. The popular series, now quarterly, consistently draws huge fields and is among the largest of all online series.
FTOPS XII runs May 6-17, 2009 and is highlighted by the final-day Main Event with its $2.5 million guarantee. The two-day "high roller" event also returns, which spans the final weekend of the series and features a $2,500+120 buy-in for this FTOPS. The high-roller event traditionally draws one of the toughest and most prestigious fields of all online tourneys.
FTOPS XII also introduces the new MiniFTOPS series, which runs side-by-side with the standard FTOPS slate and offers buy-ins exactly a tenth the size of the matching FTOPS tourney. The guarantees for the MiniFTOPS versions of the two-day and main events are $500,000 and $200,000.
The complete Full Tilt Online Poker Series XII Schedule:
Event # Date Time Buy-in Game Guarantee
#1 5/6 21:00 ET $200+16 NL Hold'em 6-Max $1,000,000
#2 5/7 14:00 ET $240+16 PL Omaha Knockout $250,000
#3 5/7 21:00 ET $200+16 Limit Hold'em 6-max $300,000
#4 5/8 14:00 ET $500+35 NL Hold'em 3x Shootout $500,000
#5 5/8 21:00 ET $200+16 Stud/8 $100,000
#6 5/9 14:00 ET $500+35 PL Omaha 6-Max $400,000
#7 5/9 16:00 ET $100+9 NL Hold'em w/ Rebuys $600,000
#8 5/10 14:00 ET $240+16 NL Hold'em Knockout 6-max $750,000
#9 5/10 16:00 ET $500+35 NL Hold'em Heads Up $500,000
#10 5/10 18:00 ET $300+22 NL Hold'em $1,500,000
#11 5/11 14:00 ET $200+16 PL Omaha-8 $200,000
#12 5/11 21:00 ET $1,000+60 NL Hold'em 6-Max $1,500,000
#13 5/12 14:00 ET $300+22 NL Hold'em 4x Shootout 6-Max $300,000
#14 5/12 21:00 ET $500+35 HEROS $300,000
#15 5/12 21:00 ET $200+16 NL Hold'em Turbo $500,000
#16 5/13 14:00 ET $200+16 HA (half PLHE, half PLO) $200,000
#17 5/13 21:00 ET $300+22 NL Hold'em 6-max w/ Rebuys $1,000,000
#18 5/14 14:00 ET $200+16 PL Omaha Heads-Up $150,000
#19 5/14 21:00 ET $300+22 Razz $150,000
#20 5/15 14:00 ET $200+16 NL Hold'em $400,000
#21 5/15 21:00 ET $200+16 Mixed Hold'em 6-Max $150,000
#22 5/16 14:00 ET $2,500+120 NL Hold'em (2-Day Event) $2,000,000
#23 5/16 16:00 ET $100+9 PL Omaha w/ Rebuys $350,000
#24 5/17 14:00 ET $120+9 NL Hold'em Knockout $1,000,000
#25 5/17 18:00 ET $500+35 NL Hold'em (Main Event) $2,500,000