From the Poker Vaults: Bill Boyd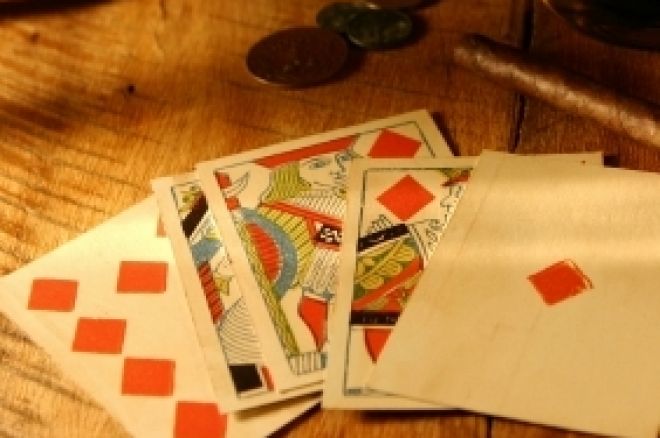 Out of all the people who have been inducted into the Poker Hall of Fame, perhaps none has been more deserving than Bill Boyd. Not only was he one of the best card players of his era, he was also one of the greatest cardroom managers the game has ever known. In that role he helped change the face of the game, ushering it out of the darkness of shady backrooms and into the spotlight that still shines on it today.
William Walter Boyd was born in McNeil, Arkansas in 1906 but spent the better part of his life in Las Vegas. He arrived just as the old railway town was blossoming into a gambling mecca, and he immediately set about making poker an integral component of its gaming industry. After the Golden Nugget was built in 1946, he rented some space inside the casino and opened a poker room, which for years remained the only legal cardroom in all of Nevada.
During that era the Golden Nugget was a true "sawdust joint"; as the name implies, a layer of oiled sawdust covered the entire floor, allowing roughneck gamblers a place to spill their drinks and ash their cigarettes without any remorse or repercussions. In his cardroom Boyd established and maintained certain house rules that encouraged fairer play than one might find in a typical home game, but the odds still very much favored the house. The usual rake taken from each pot was ten percent, and on occasion it climbed even higher, particularly when a shill was involved in the hand.
The presence of the many shills Boyd employed didn't make the game any easier to beat. Paid $12 for an eight-hour shift, shills were used to ensure that the tables were always full and the games never stopped, but they were just as likely to conspire against an unsuspecting tourist. Instructed to stay out of each other's way, they communicated with each other using prearranged signals. When one of them held his cards at a certain angle, that meant he had a pair. If he put his left thumb on a certain spot on his card, that meant he had an ace or a king in the hole.
When the number of shills was greater than the number of live ones at the table, Boyd occasionally took it upon himself to attract more players to the game. Taking a five-dollar bill from his wallet, he would hand it to a tourist, encouraging him to try his luck in the poker game. "Your first chips are free," Boyd would tell him. "I need to keep the game going. Just give it a try." After going broke, the tourist would invariably buy more chips using his own money, just as Boyd hoped he would.
When Boyd wasn't busy supervising the Golden Nugget's poker room, he could usually be found sitting in a poker game. The Golden Nugget spread razz and California lowball, but the most popular game of that era was five-card stud, and by all accounts Boyd was the best five-card stud player in the world. In fact, Boyd won the five-card stud event at the World Series of Poker every year it was played from 1971 to 1974. So dominant was he that in the end no one else dared challenge him and the event was dropped from the schedule due to a lack of participants. "I'd rather catch frost on my winter peaches," "Amarillo Slim" Preston once said, "than sit down to play five-card stud with Mr. Boyd."
You heard Slim correctly. Bill Boyd was so well respected that even his friends called him Mr. Boyd. It was just one of many honors he would receive over the course of his life. In 1981, he became one of the very first inductees into the Poker Hall of Fame, and eight years later he was the recipient of the first hand ever dealt at the newly opened poker room at The Mirage Hotel and Casino.
The only blemish on his otherwise sparkling career occurred in 1982 when Steve Wynn forced him to retire as cardroom manager of the Golden Nugget and replaced him with Eric Drache, but even this slight came with a silver lining. Given a fancier title and less responsibility, he was made the Director of Poker Operations, and it was in this capacity that he was approached by Robert "Chip Burner" Turner. In 1983, Turner asked Boyd if he thought the Golden Nugget's management would be interested in spreading a new poker game. The game was similar to Texas hold'em, Turner explained, but the players were dealt four down cards instead of two. Boyd was agreeable, and thanks to his efforts the new game, which he dubbed Nugget Hold'em, started to get spread in the casino's cardroom. Eventually, it would get renamed Omaha Hold'em and later just Omaha. Today's Omaha players now know who to thank.
Bill Boyd's long tenure as one of the most celebrated ambassadors of the game ended on November 21, 1997 when he died in Las Vegas. He was 91.