PokerGives Raises $10,000 for Charities in Inaugural Event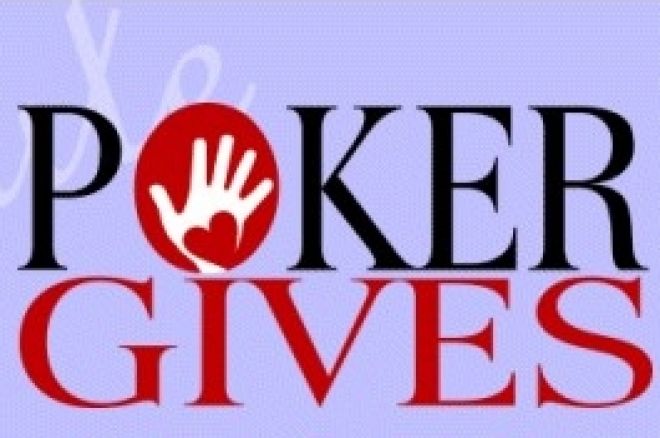 The first annual PokerGives.org "Shuffle Up for Poker Gives" charity tournament ran on Thursday night at the Golden Nugget in downtown Las Vegas, with PokerNews on hand to cover the festivities. By evening's end, over $10,000 had been raised on behalf of the three charities supported by PokerGives – Special Olympics, Intrepid Fallen Heroes Fund, and the Paralyzed Veterans of America.
The "Poker Ambassador" himself, Mike Sexton, was on hand to host the night's proceedings, joined by the "First Lady of Poker," Linda Johnson, and several other poker luminaries. Among the many notables in attendance were former World Series of Poker Main Event champion Brad Daugherty and two prominent ME finishers, Padraig Parkinson and Dennis Phillips. A silent auction on a number of prominent entertaining items was part of the night's fun as well, including such prized collectibles as a signed Sports Illustrated cover montage featuring record-setting Olympic swimmer Michael Phelps and a guitar autographed by country star Taylor Swift.
All told, 87 players took part in the $200+40 event, tossing in an approximate 125 $50 re-buys and add-ons during the first hour of play; half of all proceeds went to the charities listed above. Tournament bounties on a dozen or so players and Las Vegas poker dignitaries spiced up the action. All but one of the bounties disappeared before the final table, with Sexton himself the last of the tourney targets to depart. PokerNews' own Haley Hintze won the event, and with it a seat into the 2010 WPT Celebrity Invitational.
The night's festivities were scheduled in conjunction with the weekend's Women in Poker Hall of Fame ceremonies and a LIPSTour event scheduled for Saturday at the Golden Nugget, as part of that casino's ongoing "The Grand" summer poker tournament series.