Updates at Hand for Charity-themed 'Rumble Nowhere Near the Rio'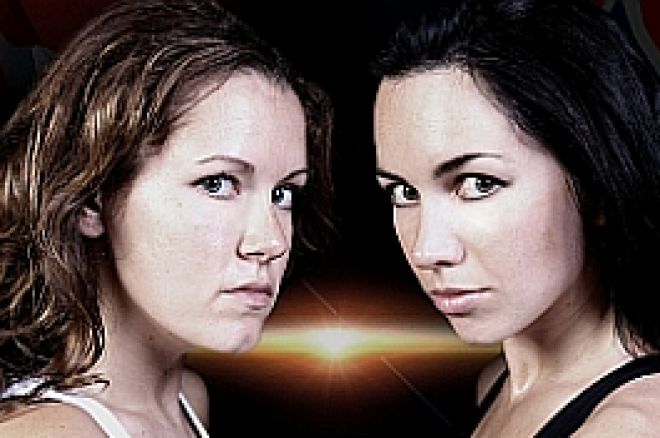 Plans continue moving forward for the July 1st charity "girl vs. girl" poker boxing match pitting UltimateBet's Liv Boeree against PokerNews' own Melissa Castello. The match is sponsored by PokerBattle, PokerNews and UltimateBet. PokerRoad Radio will also be on hand to offer special ringside coverage of the event.
The fully sanctioned bout between the two women – both of whom have gone through intense training sessions in recent days in preparation for the fight – has been moved to an expanded location at Barry's Boxing Centre on S. Highland in Las Vegas, though the fight will remain closed to the public. The fight is sanctioned by the Nevada State Athletic Commission. (Media interested in attending the 2 p.m. fight must reserve seating in advance.)
The two charities benefiting from the matchup have now been announced. Boeree's designated charity is the Marie Curie Cancer Trust, while Castello will battle on behalf of the Hemophilia Foundation of Southern California. The winner's charity will receive $1,000 while the loser's will still gain a $500 donation.
The good works done by the event haven't slowed down the seriousness of the women's preparation, nor their willingness to fire barbs at each other in advance of the fight. Said Boeree, who has a height and reach advantage over her opponent, "I've fought a lot with animals... My dog used to attack me a little and me and my horse used to mess around, but not so much with humans."
Castello was just as quick with the sharp retorts. Referring to her own advantage in chest measurement (her only statistical advantage in the fight), she said, "It can be used as a distraction tactic, but I guess with Liv that won't really work, so I'm just going to have to focus on kicking her ass in other ways."