2009 WSOP, Events 9,10: Yockey Leads Six-Handed NLHE, Makowsky Heads Mixed Board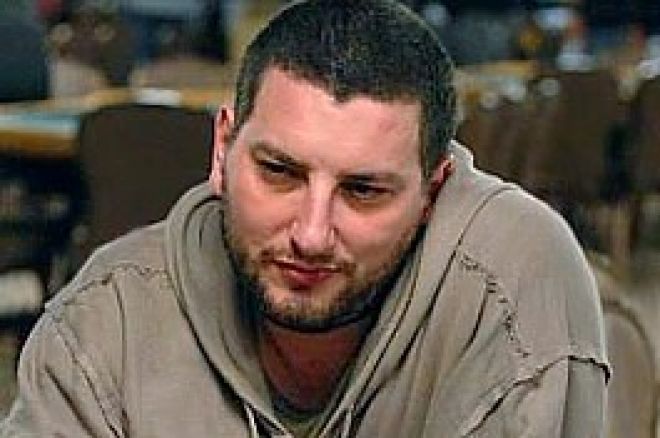 $1,500 Six-Handed No-Limit Hold'em Event #9, Day 2 – Yockey Riding High
Event #9, $1,500 Six-Handed No-Limit Hold'em, kicked off Day 2 on Thursday afternoon. Only 105 players would survive the carnage of Day 1 to make a run at the final table. David Fox started the day as chip leader with 186,600, but many strong players remained in the field. By the time play had concluded for the night, Bryce Yockey had moved into the chip lead holding 1,489,000 in chips.
Isaac Haxton would not make his second final table of this World Series. He ran pocket eights into the pocket aces of Alan Sass and was one of the first players eliminated on Day 2. Doug Lee would take a hit early in the day when David Baker doubled up through Lee. Lee started the day as one of the top ten in chips but after doubling up Baker, Lee was down to 80,000. Cody Slaubaugh was another top-ten stack to plummet in the early going. He started the day with 120,000 but would lose it all and bust out of the event in 86th place.
Manny Minaya would become the chip leader for a time, after knocking out two opponents in one massive hand. Minaya limped into the hand from middle position and Alan Sass raised to 16,000 from the button. Mats Gavatin moved all in from the big blind for 96,400. Minaya then proceeded to "agonize" over his decision. He finally moved all in, having both Sass and Gavatin covered. Sass made the call. Minaya showed
, Sass showed
, and Gavatin showed
. Both of Minaya's opponents were drawing very slim. This would change on the flop of
, as Sass picked up a flush draw. Gavatin still needed a king. The turn of
gave Sass his flush and left Gavatin drawing dead. Minaya needed the board to pair on the river, and the board did exactly that when the
fell to give him a full house. After the hand, Minaya moved up to 565,000 and the chip lead.
Bobby Firestone would have one of the most epic swings seen in awhile late in the day. He knocked out both David Fox and Joe Parille to move up to 1.1 million in chips and the chip leadership. However, just as quickly as Firestone got those chips, he gave a big chunk of them back, knocked down to 906,000 after doubling up Bryn Kenny. Not long afterward, Firestone ran pocket eights into the pocket queens of Ken Aldridge and doubled up Aldridge. He then moved all in on the flop of
holding
for bottom pair and an open-ended straight draw. Bryn Kenny made the call holding
for top pair and a flush draw. The turn missed both players and the river
gave Kenny trip sixes and sent Firestone to the rail in 13th place.
Ramin Henke finished in 12th when his pocket tens were outdrawn by the
of Bryn Kenny. The designated closing time of 3 a.m. was fast approaching and a card was drawn to determine how many hands would be played to conclude the day. Normally, the last few hands would be played without much action minus a short stack busting, but in this case, action picked up and we lost three players to close out the day
Allan Puzantyan was eliminated in 11th place by Bryce Yockey. Puzantyan flopped top pair and bet aggressively the whole way. However, Yockey would not lay his
down and would catch running threes to knock Puzantyan. Yockey would vault to 1.06 million in chips with that pot. Steve McNally would finish in tenth place when he ran
into the
of Praz Bansi. Yockey would knock out Robert Lipkin in ninth place when Yockey's
outran the pocket queens of Lipkin.
Eight players will return Friday at 1 p.m. and will play until there is a champion. Bryce Yockey finished as the chip leader on 1,489,000, with Charles Furey and Carman Cavella not far behind holding 1,169,000 and 1,059,000 respectively.
$2,500 Pot-Limit Hold'em/Omaha Event #10, Day 2 – Makowsky Tops Leaderboard
Jamie Rosen led 99 players back into battle for Day 2 of Event #10, $2,500 Pot-Limit Hold'em/Omaha. Rosen led the field at the end of Day 1 with 110,000, and came into Day 2 looking to build on his strong finish. Several big names were still in contention heading into Day 2; Scott Fischman, Michael Mizrachi, Daniel Negreanu, David Sklansky, Amnon Filippi, Surinder Sunar, Greg Raymer, and Andy Bloch were among those looking to make a deep run in this event. Daniel Makowsky (pictured) would surpass all others on Day 2, taking a chip lead of 561,000 into Day 3 play.
Several big names would fall short of the money on Day 2. Alex Kravchenko moved all in with
on the
flop. Chris Chang made the call with A-Q and his two pair sent Kravchenko packing. Andy Bloch then fell victim to a runner-runner flush from Markus Lehmann. Greg Raymer seemed more interested in playing in the $10,000 World Championship Mixed Event #12 than making a deep run in this event. He flopped bottom two pair and moved all in against Daniel Makowsky, who had flopped a pair of queens. The turn and river both fell tens and Raymer got his chance to go play in Event #12.
Forty-five players were schedule to be paid in this event, and Luis Santoni was the unfortunate soul who finished in 46th place as the bubble boy. He was all in during the Omaha round with
against the
of Jeff Littlefield. Littlefield would flop a flush and Santoni was sent home. Shortly after the money bubble burst, Daniel Negreanu moved all in on the flop of
. Alfredo Vega made the call and showed
for naked aces. Negreanu showed
for an open-ended straight draw. The turn and river missed both players and Negreanu was felted in 43rd place. He then headed for his seat in the $10,000 World Championship Mixed Event.
Bertrand "ElkY" Grospellier would finish 29th when he ran three Broadway cards with a deuce dangler into the naked aces of another opponent. The aces held and Grospellier headed out of the tournament area. Hoyt Corkins began the day as one of the shorter stacks, but picked up a few pots to stay in contention. His run would eventually come to an end when he shoved from the small blind with
and Jonas Entin called with
. Entin would pick up a pair of queens on the turn and the ladies would prove enough to end Corkins' day.
Day 2 was supposed to play until the final table, but when the magic hour of 3 a.m. arrived, 18 players still remained. Since this is not a televised final, play was suspended per WSOP rules. Daniel Makowsky is the chip leader heading into the final day with 561,000 in chips. Day 1 chip leader Jamie Rosen is in the middle of the pack with 178,000 and Hevad Khan is the short stack with 63,000 in chips. Play will resume Friday at 1 p.m. PDT and continue until the bracelet is awarded. Stay tuned to PokerNews.com as we bring you all the action from the opening shuffle to the bracelet presentation.