Operation All-in Sets its Sights on the Golden Nugget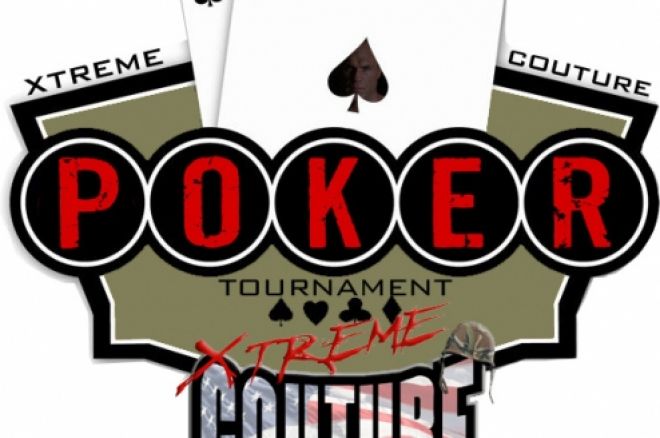 When it comes to mixed martial arts, there are few bigger names than Randy "The Natural" Couture. Known for knocking out opponents with ease, Couture is now using his competitive drive to help U.S. military veterans. August 22nd marks the second edition of the Xtreme Couture G.I. Foundation benefit at the Golden Nugget.
Held in The Grand events center, this celebrity-driven charity event is open to the public and will feature a charity poker tournament, live and silent auctions, and autographs sessions all helping to raise funds for the amazing men and women that put their lives on the line to protect our country. Dubbed "Operation All In," this worthwhile event will undoubtedly bring out some of the poker world's best players, as many are loyal supporters of our soldiers.
According to a recent press release, Couture is ready for another round of charitable action. "We're thrilled to welcome everyone back for our second annual charity event," said Couture. "It's sure to be an amazing time, while raising awareness and a lot of money for an unbelievable cause."
Players competing in the charity tournament will play alongside celebrities, poker pros, and MMA fighters while battling for a $10,000 seat into the PokerNews Sports Legends Challenge main event at Atlantis Paradise Island in the Bahamas. Generously donated by the folks behind the Sports Legends Challenge, this prize will ensure players will certainly be bringing their A-game.
Buy in for "Operation All In" at the Golden Nugget is $330 with $100 re-buys. MMA fighters confirmed to attend include Randy Couture, Dan Henderson, Stephan Bonnar, Frank Trigg and Phil Baroni. Also slated to attend are professional poker players Todd Brunson, Lee Watkinson, Chip Jett, David Williams, Adam Schoenfeld and Robert Williamson III. Many more fighters and poker pros are expected to confirm attendance as the event nears.
Couture, a veteran of the Army's 101st Airborne Division, is dedicated to the cause and understands the sacrifice that these brave folks go through. "Having spent time in a uniform it became a personal goal of mine to find a way to give back to the brave men and women of our Armed Forces for the sacrifices they make defending our freedoms. The Xtreme Couture G.I. Foundation was born out of that desire. We hope you'll come join us for a great night and rub elbows with some of the best fighters and poker players on the planet all in the name of our troops," Couture said.
Make sure to stay tuned to Pokernews.com as we'll be bringing you an exclusive interview with 'The Natural' himself in the coming days.