PokerNews Sponsors Sports Legends Challenge
Elaine Chaivarlis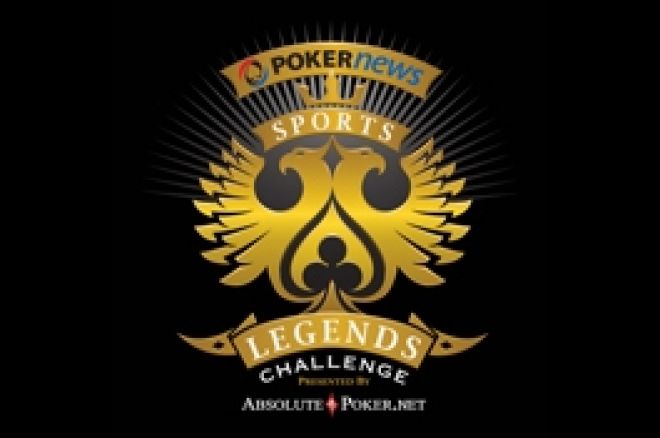 Two worlds will collide in the Bahamas in September. For four days, twenty-five of the greatest sports legends of our time along side twenty-five of the world's top poker professionals will take over the Atlantis Paradise Island Resort in the Bahamas for the PokerNews Sports Legends Challenge. PokerNews and the Sports Legends Challenge have joined forces to create a once-in-a-lifetime experience for participants.
"We're absolutely thrilled to be involved with such a high-profile, premiere event," said PokerNews Editor-in-Chief, Matthew Parvis. "The Sports Legends Challenge is any poker players' dream come true and we look forward to a long standing relationship with SLC for many years to come."
PokerNews, the world's leading online source for poker news, reviews, and bonuses, has been named the title sponsor of the event that will pit sports legends, poker pros, and fans against each other in a variety of poker, golf, blackjack, and slots tournaments. PokerNews will be providing exclusive interviews and reports throughout the event.
"The Sports Legends Challenge is extremely proud and honored to have a global media organization with the stature of PokerNews as its titled sponsor. PokerNews will play a major role in internationally expanding the Sports Legends Challenge brand," said CEO and Founder of The Sports Legends Challenge, Bruce Bibbero. "PokerNews has established a reputation for poker and gaming excellence as the sports legends participating in our program have established similar reputations for excellence and achievement in professional sports and the uniting of these two organizations represents the foundation for an outstanding long-term relationship."
The PokerNews Sports Legends Challenge will take place from September 14th through September 17th at the Atlantis Resort and Casino in the Bahamas. Participants will take part in Sit-n-Gos, cash games, and golf, as well as a poker academy, where they will get tips and training from the poker pros, and a Q&A session with the sports legends.
Antonio Esfandiari, Mike Sexton, Annie Duke, Gavin Smith, Marco Traniello, and Johnny Chan are just a few of the poker pros that are scheduled to attend. The sports legends have Troy Aikman, Rocco Mediate, Tony Hawk, Herschel Walker, Randy Couture, and Sugar Ray Leonard in their corner, as well as many more.
All the activities over the four days lead up to the PokerNews Sports Legends All-Star Poker Challenge. This event will pair up sports legends, poker pros, and participants in a winner-take-all finale that will air on Fox Sports Network on Thanksgiving Day.
To win your way to the Bahamas to get the chance to meet some of your favorite poker players and sports legends check out our Absolute Poker Promotions.