The World Series of Poker Europe Day 1: JP Kelly Leads the Way
Dana Immanuel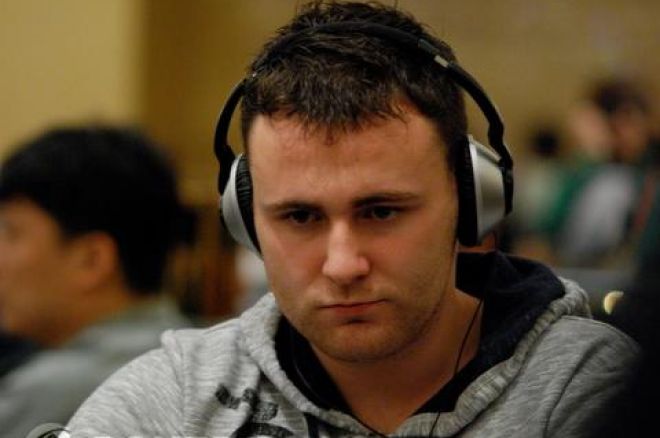 A typical gray London day met the 295 international poker-playing folks who made it out of their respective houses and hotels for Day 1a of the £1,000 no-limit hold'em event that kicked off the World Series of Poker Europe presented by Betfair. Inside the Empire Casino, however, it was all bright lights and glitter as London's most opulent gaming establishment stuffed poker tables into every available nook and cranny to accommodate them them all.
A new-look Jeffrey Pollack, lacking his formerly trademark spectacles and sporting a shorter haircut, opened the proceedings with a short paean to the city of London and all the wonderful things that the WSOPE has already achieved and indeed further intends to achieve. Tournament director Jack Effel then took the mic, and the 2009 WSOPE was underway.
With each player getting just 3,000 chips for their money, it was always going to be a fairly fast pace of play, but the speed with which the field imploded surprised everyone. One of the well-known players who couldn't wait to play was Phil Hellmuth, who got his chips in with an open-ended straight draw in the first level only to find himself up against pocket kings. He failed to hit his straight and instead hit the rail. Other folks who busted out early included Neil Channing, Willie Tann, Dave "Devilfish" Ulliott, Erik Seidel, Barry Greenstein and John Duthie.
On the other hand, all those chips had to go to someone. One gentleman who had a lovely Day 1a was young Brit Richard Kellett. He started it off by busting Irish Open champion Neil Channing and really never looked back — he spent the entire day at or near the top of the chip count ladder, his big-stack status cemented when he knocked out fellow big stack, Cristiano Blanco. Another home-grown youngster having a good day was fresh-faced JP Kelly, who won his first bracelet this summer in a $1,500 pot-limit hold'em event, who ended the day as the presumed chip leader.
With the field whittling itself to almost nothing in record time, the decision was made to stop play with 40 runners remaining, halfway through level nine. Among those who will be coming back on Day 2 are Raymond Rahme, Roland De Wolfe, Anthony Roux and Michel Abecassis. The Day 1b field is expected to be equally impressive in what is already proving to be a very interesting tournament.
To follow all the action at Leicester Square as it happens, check out our extensive Live Reporting Coverage, and be sure to follow our live update Twitter Feed as well.