PokerNews Cup Main Event Day 1b: Jonathan Karamalikis Out In Front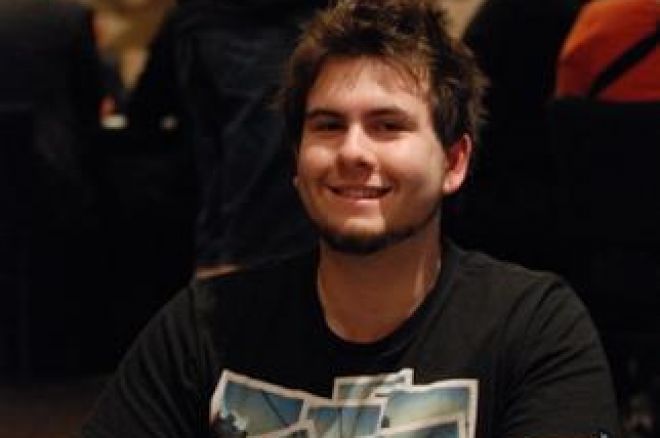 Today was the second flight of the 2009 PokerNews Cup Main Event and also the second chance for players to re-enter the tournament if they busted yesterday under the new format.
Just over 200 players took to the felt today to create an overall field of 381, a $762,000 AUD prizepool and a whopping $250,000 AUD first prize.
Many players took the opportunity to re-enter the tournament with Australian poker stalwarts Steve Topakas, Jai Kemp, Peter Aristidou and Tino Lechich joined by online whiz kids Rayan "rkrouk" Nathan, Jonathan "xMONSTERxDONGx" Karamalikis, Kristian "Bada Bing" Lunardi and Michael "TheBigSiCkO" Guzzardi as they, along with many others, each forked over another $2,200 AUD to take their seats among the country's best.
PokerNews' own Tony G also took his seat in the field along with Mark Vos, Clonie Gowen, Billy "the Croc" Argyros, Martin Comer, Emad Tahtouh, Sam Capra, Sam Youssef and 2008 defending champion Nali Kaselias.
Kemp was eliminated before he even had a chance to settle in when his flopped set of Aces went down to a flopped straight. Tony G arrived late but went right into the action before becoming an early casualty. 2009 Aussie Millions Champion Stewart Scott made his way to the rail for the second time in the tournament along with fellow Aussie Millions final table combatant Raj Ramakrishnan. Meanwhile, Karamalikis began to soar up the leaderboard.
Vos hit the rail along with last year's runner-up Kenneth Damm before the elimination of Kaselias ensured a new champion this year. When all was said and done, approximately 89 players remained when the chips were bagged and tagged.
Top Ten Chip Counts:
Jonathan Karamalikis – 211,200
Andrew Hinrichsen – 159,600
Michael Mifsud – 154,400
Linas Leonovas – 135,000
Ash Gupta – 125,300
Angelo Prifti – 105,000
Craig Duffy – 98,300
Michael Bouskila – 82,000
Herman Marchese – 78,800
Claude Hatchadourian – 77,000
Tomorrow's action kicks off once again at 12:10 p.m. local time with PokerNews providing all the live updates from the 2009 PokerNews Cup and the Crown Poker Room in Melbourne.
Don't forget to follow us on Twitter, and be sure to sign up for your own account at Blogs.pokernews.com.