The PokerNews Jet Set: Bellagio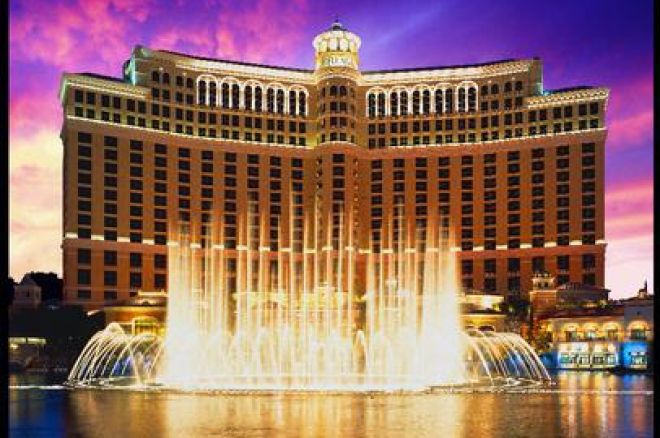 When it comes to poker rooms in Las Vegas, Bellagio is one of the best-known venues thanks to its perennially high-stakes action in Bobby's Room. Bellagio is also well-known, however, because it is the featured stop for several World Poker Tour events including the $15,000 WPT Festa El Lago championship event. Situated on the corner of Flamingo Road and the Las Vegas Strip, this poker hot-spot is once again the place to be as players do their best to take down this monster tournament.
Sleeping in Style
When people think of luxurious Las Vegas getaways and furious poker action, few Vegas venues can hold a candle to Bellagio. A favorite stop for many pros, Bellagio has become synonymous with sick poker action, top-flight accommodations, stunning decor and high-end surroundings. Featuring 3,933 rooms and suites, this winner of a AAA Five Diamond Award sets the standard for Las Vegas casinos when it comes to making players feel like they are living in the lap of luxury.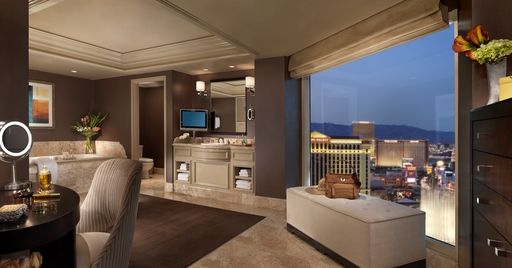 Want one reason Bellagio is so popular with poker players? They seldom have to leave the premises to find whatever they are looking for. From gourmet food to the hottest entertainment Vegas has to offer, there is a little something for everyone inside Bellagio. Whether you like spending your time away from the felt just chilling in your room or whether you like to set the night on fire, Bellagio allows you to find what you are looking for.
Eating and Drinking
If you're in the mood for getting your grub on, Bellagio has plenty of choices to fill your plate. Whether you crave high-end or more casual foods, you'll find something to satisfy your hunger. Sushi is always popular, and it just so happens that Bellagio offers one of the city's best sushi venues — the Yellowtail Japanese Restauarant and Lounge. Featuring award-winning Chef Akira Back's menu of authentic traditional and modern Japanese cuisine with seasonal fish and ingredients flown in daily from the finest markets and purveyors around the world, Yellowtail specializes in sushi, sashimi, tempura, and hand rolls.
For those with a more elegant palates, consider Bellagio's fine-dining options at the Prime Steakhouse, Michael Mina, and the AAA Five Diamond award winners Le Cirque and Picasso. Although these restaurants are on the expensive side, if you have the bankroll to enjoy fine food and fine wine, why leave Bellagio. These fine establishments have everything you could ever want to eat.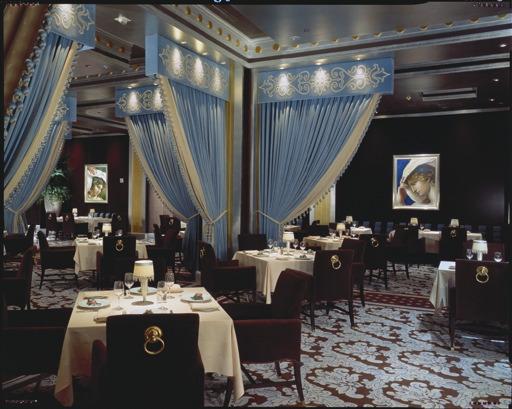 Off of the Felt
If you thirst for a drink to take the edge off, try Caramel. Open from 5:00 in the evening until 4:00 in the morning, this intimate lounge offers poker players a chance to relax and take a break from the action in a casual surrounding. Caramel is the perfect place to have a drink and go over the day's action.
If you prefer an even more upscale meeting environment, stop by the Petrossian Bar next to the hotel lobby. This high-end bar has been named as one of America's best hotel bars by the hospitality industry's Santé magazine. For the Europeans in town, this bar offers a taste of home with an afternoon tea service from 2:00 to 5:00 p.m. that features open-faced sandwiches, English tea sandwiches, freshly baked scones with clotted cream, Baxter's preserves, assorted miniature pastry delicacies, and teas imported from around the world. In addition to offering delicious drinks from the bar's crew of mixologists, the bar also offers live music.
If you want to blow off steam, stop in at The Bank. Known as one of Las Vegas' premiere nightclubs, The Bank is the place to go when the sun goes down. This 6,600-foot hot spot offers a little something for everyone thanks to its rotating DJ line-up. Located next to the Race and Sportsbook, this club keeps Bellagio rocking. If you plan to go, remember to leave your flip-flops at home because the club requires upscale casual attire.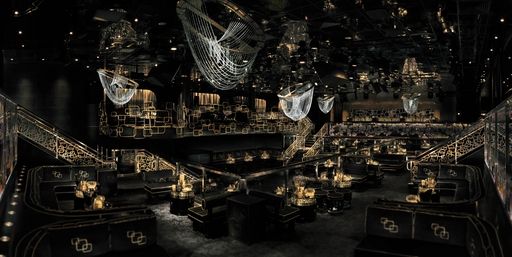 Looking to build up a Bellagio-worthy bankroll? Check out one of many online poker sites with great bonuses right here at PokerNews.
*Photo's courtesy of MGM Mirage