PokerNews Playlist: Volume #13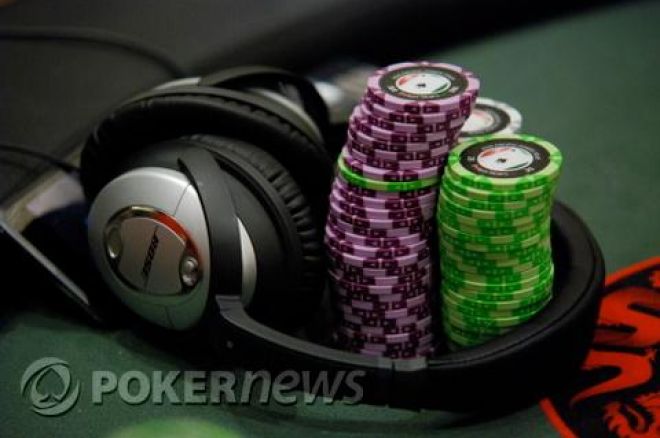 For both serious and casual online poker players, Sundays are (hopefully) a long grind. For those who don't want to play in a meditative state, music can be the perfect middle ground between total silence and the distraction of television. Don't know what to listen to? Let us take care of that. This week features some driving beats that will help you conquer the field.
Firing Up
During the early stages of a tournament it is important to set the tone and arguably the best way to do this is to play songs that will put you in the right mind set for the day's action.
Shout - Tears For Fears: No matter what happens early, keep your cool. There is always time to rebuild if you take a hit early.
Start Me Up - Rolling Stones: It's time to light the fires and burn the tires.
Don't You Want Me - Human League: Luck is a fickle mistress so take advantage when she comes your way.
Faith - George Michael: If you want to win, you've got to believe.
Call Me - Blondie: This is the perfect song when you're dying to have someone make a play at you.
The Bubble
It's time to take advantage of the of the money bubble. These wicked tracks will help you pick up chips while you capitalize on your opponent's tight play as you pick them apart one by one.
It's The End of the World As We Know It - R.E.M: Play as though there is no tommorow.
Fight the Power - Public Enemy - 'Nuff said.
Bust a Move - Young M.C.: It's time to pick up some pots, so turn up the heat.
I Ran (So Far Away) - A Flock of Seagulls: If you feel the heat, let your hand go.
Fight for Your Right - Beastie Boys: Break on through to the other side.
Taking it Down
You've made the final table and you need to switch things up a bit so you can properly bleed your opponents on your way to the first place cash. These tracks will get you there.
Dr. Feelgood - Motley Crue: You are a champion so let this tune help you remember to play like one.
Under Pressure - Queen: You're as cold as ice, now take it down.
Burning Down the House - Talking Heads: It is time to wreck shop as you set fire to your opponents' stacks.
Welomce to the Jungle - Guns N' Roses: This is your battlefield now watch them bleed.
Here I Go Again - Whitesnake: Only you can win the tournament, let this hair metal anthem take you to the promised land.
Beat It - Michael Jackson: Show no mercy to your opponents.
With any luck, this Sunday finds you a few dollars richer. Check back each Sunday as we bring you fresh playlists to get you through poker's toughest day of the week.
Don't forget to follow us on Twitter, and be sure to sign up for your very own account at Blogs.Pokernews.com.