PokerNews Playlist: Volume #9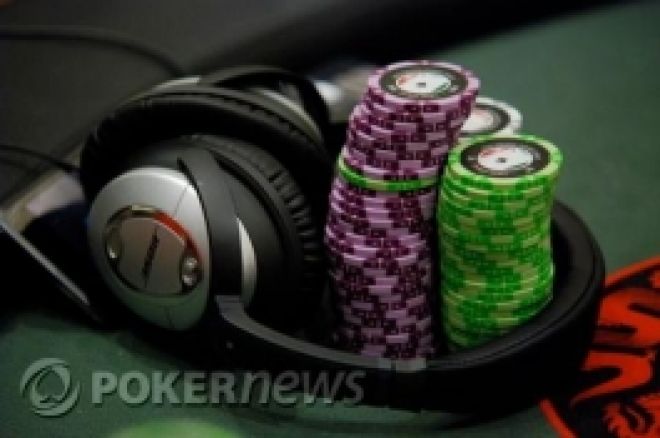 For both serious and casual online poker players, Sundays are (hopefully) a long grind. For those who don't want to play in a meditative state, music can be the perfect middle ground between total silence and the distraction of television. Don't know what to listen to? Let us take care of that. This week features some driving beats that will help you conquer the field.
Firing Up
During the early stages of a tournament it is important to set the tone and arguably the best way to do this is to play songs that will put you in the right mind-set for the day's action.
"Fight the Power" — Public Enemy: Time to kick ass and take names as you start the day.
"Nuthin But a 'G' Thing" — Dr. Dre: This track will remind you of how cool and calculated you have to be at the table to win.
"Walk This Way" — Run-DMC with Aerosmith: Carve your path to victory while jamming to this track.
"Juicy" — Notorious B.I.G.: Let the Big Poppa take you to the promised land.
"The Breaks" — Kurtis Blow: You can't win every hand so don't tilt when you finally do lose one.
The Bubble
It's time to take advantage of the of the money bubble. These wicked tracks will help you pick up chips while you capitalize on your opponent's tight play as you pick them apart one by one.
"Hard Knock Life" — Jay-Z: No one ever said winning was easy. Keep your eyes on the prize.
"I Get Around" — Tupac: Make sure to mix things up as you try to take advantage of your opponents' tight play.
"Colors" — Ice T: The action on the felt is like a gang war, so come strapped and ready to felt all obstacles in the way.
"Planet Rock" — Afrika Bambaataa & Soul Sonic Force: This is your time baby, bring it home as you dominate all foes in your path. This is your world.
"Hold It Now, Hit It" — Beastie Boys: Take advantage when you see a spot as everyone else is half-asleep trying to hold on to make the money.
Taking it Down
You've made the final table and you need to switch things up a bit so you can properly bleed your opponents on your way to the first place cash. These tracks will get you there.
"Paid In Full" — Erik B. and Rakim: 'Nuff said.
"How You Like Me Now" — Kool Moe Dee: Recognize you have the skills to win and take this puppy down.
"It's All About The Benjamins" - Puff Daddy & The Family featuring Notorious B.I.G., Lil' Kim and The Lox: Let this anthem take you to the promised land and a big payout.
"Insane in the Membrane" — Cypress Hill: You've got to be a little crazy to be a winner.
"Gangsta's Paradise" — Coolio: Take down all challengers. This is your world homey.
With any luck, this Sunday finds you a few dollars richer. Check back each Sunday as we bring you fresh playlists to get you through poker's toughest day of the week.
Don't forget to follow us on twitter, and be sure to sign up for your very own account at Blogs.Pokernews.com.