PokerNews Playlist: Volume 6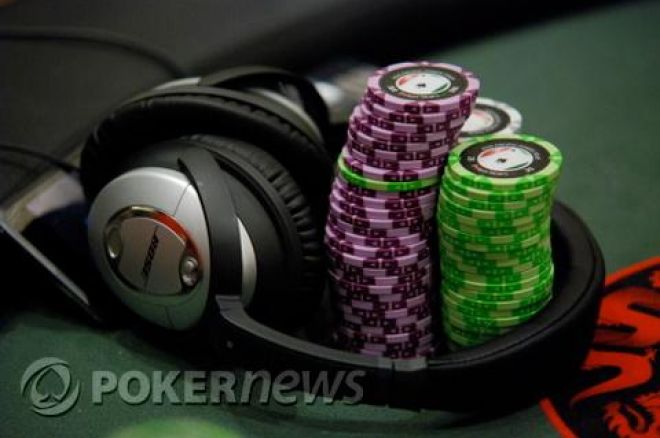 For both serious and casual online poker players, Sundays are (hopefully) a long grind. For those who don't want to play in a meditative state, music can be the perfect middle ground between total silence and the distraction of television. Don't know what to listen to? Let us take care of that. Because we went with a rock theme last week, this volume will delve into the hip hop and rap genres to switch things up.
Firing Up
During the early stages of a tournament, it is important to set the tone and arguably the best way to do this is to play songs that will put you in the right mind set for the day's action.
"The World Is Yours" - Nas: This track, inspired by Tony Montana, will remind you why you do what you do. You have to beat the best to be the best so get ready to conquer.
"Superstar" - Lupe Fiasco: This feel-good track talks about the ups and downs of the celeb life and is perfect for all you big ballers and shot callers.
"What We Do" - Beanie Sigel, Freeway & Jay-Z: Philly-resident Freeway crushed with this three MC anthem producing Jay-Z's classic line, "So I move keys, you can call me the piano man."
"Heavy Metal Kings" - Jedi Mind Tricks: Arguably the biggest underground hip hop group in the world, this crew blows up spots left and right. In other word, its perfect for chip assassins.
"Future Sound" - Jurrasic 5: "Either you're here to teach or your here to be taught." 'Nuff said.
The Bubble
It's time to take advantage of the of the money bubble. These wicked tracks will help you pick up chips while you capitalize on your opponent's tight play as you pick them apart one by one.
"Milk'em" - Ghostface Killa, Trife and Tara Ellis: This song is perfect when you're picking on the tight players.
"The Choice is Yours" - Black Sheep: This old-school joint is a hip hop treasure. Let your opponents know that they need to bend to your whims (you can get with this or you can get with that).
"Get Yourself Up" - KRS-1: In case you take a hit and you need to get a pot or two, this hip hop legend will help you pick up the pieces and help you rebuild.
"Lose Yourself" - Eminem: It doesn't matter what's happening around you. Stay focused and play your game.
"Champion" - Kayne West: This jam will bring out your inner poker champion. "Did you realize that you were a champion in their eyes?"
Taking it Down
You've made the final table and you need to switch things up a bit so you can properly bleed your opponents on your way to the first place cash. These tracks will get you there.
"I Wanna Rock" - Rob Base: You can see the finish line. This track will get your blood pumping and wake you up in time to destroy the competition.
"99 Problems" - Jay-Z: This track is perfect for helping to smell out the bluffers (we know who you are).
"Here Comes the Champion" - Mos Def, Anwar Superstar: It's time to elevate your game and this jam will give the confidence you need.
"Everything's Going to Be Alright" - Naughty By Nature: This hip hop anthem is perfect for those on the grind for a big score. Get Some.
"All In" - The Grouch, Eligh, Gift of Gabe, Pigeon John: This feel-good jam is a testimony to a poker player's unflinching commitment to winning the game.
With any luck, this Sunday finds you a few dollars richer. Check back each Sunday as we bring you fresh playlists to get you through poker's toughest day of the week.
Don't forget to follow us on twitter, and be sure to sign up for your very own account at Blogs.Pokernews.com.