The Weekly Turbo: PartyGaming, High Stakes Poker Host Update, and More
Elaine Chaivarlis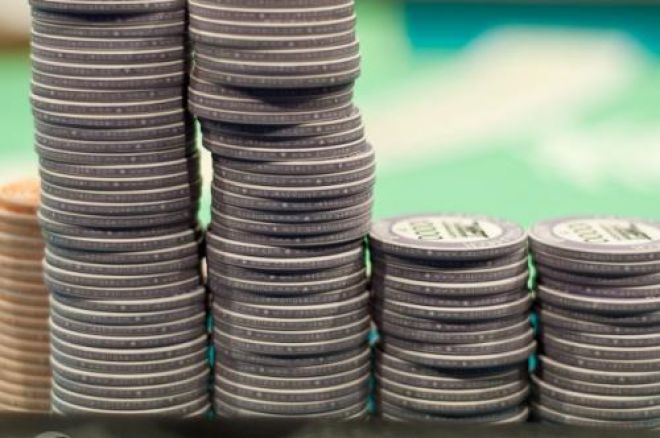 The work week can get overwhelming, and not everyone has the time to dive headfirst into the poker world's top stories every day. Weekend warriors rejoice! You've just flopped the nuts because the Nightly Turbo is introducing a special weekly edition. Prepare for a finger cramp after all the scrolling and clicking that you'll do, but unlike the Sunday paper, the Weekly Turbo won't be littered around your living room for the next week.
Rousso Will Not Be Hosting HSP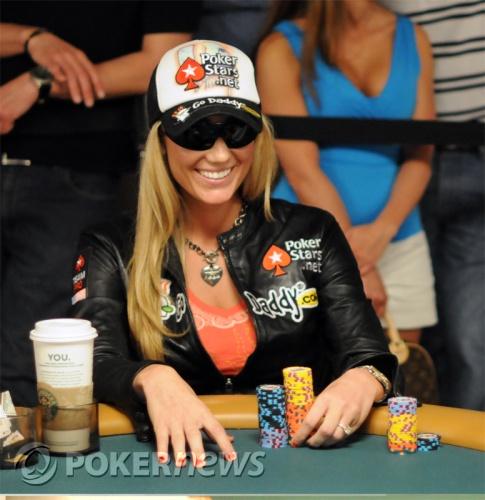 We know you've been on pins and needles waiting to find out who will replace AJ Benza on the next season of "High Stakes Poker." We don't know who it is yet, but we do know who it isn't. Vanessa Rousso confirmed that she won't be the show's next face. We should know in the next few weeks, though, because the show begins filming soon in Las Vegas.
By the way, Vanessa Rousso went to Duke University.
Vanessa confirmed the HSP rumor on Gambling911.com.
Partying Less
Party Gaming revenues were down for the third quarter of 2009. In the grand scheme of things, the company had total revenues of $112.7 million in the third quarter, which is only $5 million less than the same quarter last year.
Casino revenue rose 2% for the third quarter, but it's a different story for Party Poker. According to a recent press release, Party Poker's revenue stream for the third quarter of 2009 was down 8%. The company has faced competition from PokerStars and Full Tilt, which accept U.S. players, but they have launched plenty of offers for their players to try and combat the competition.
"Poker remains challenging from a competitive standpoint, but we are encouraged by the increased player traffic during September and into October," Chief Executive Jim Ryan said. "The group's investment in poker is beginning to deliver some forward momentum in player numbers and gross revenues, at least. At this stage, hwoever, we continue to believe that the rating is up with events."
Check out all the promotions by signing up for a PartyPoker account.
PartyGaming Co-Founder Steps Down
PartyGaming co-founder Anurag Dikshit announced today that he was selling his entire interest in the company — 27.63% — to pursue charitable work in South Asia.
Dikshit's 75 million shares were sold by Crystal Ventures Limited in an "accelerated bookbuilt offering to institutional investors" for 250 pence per share. After the announcement, shares in the company dropped 12.6%.
In December 2008, because of the UIGEA, Dikshit plead guilty to online gambling and was fined $300 million. Davy Stockbrokers analyst David Jennings believes the sale could present new opportunities for PartyGaming. "Under current U.S. law operators are unlikely to get licenses if any of their beneficial owners have criminal records. If they're going to win a licence, he is going to have to sell down his stake," he said. It seems PartyGaming is already trying to position itself for entry into the U.S. market once online poker is legalized by its recent purchase of World Poker Tour Enterprises.
Read more at OnlinePoker.net.
You Got Served
We have to say "thank you Aruba and alcohol" for this little gem. The usually on-point Jeff Madsen gets schooled by Poker Rapper during Phil Hellmuth's penthouse party while in Aruba for the UltimateBet Aruba Poker Classic.
Guten Tag UltimateBet
UltimateBet recently launched UltimateBet.de, all German, all the time. UltimateBet.de will be the leading source for information and news regarding UB's new live tournament series. The live poker tournaments will be held in Germany and the Czech Republic.
The first live event will be held on Oct. 24 in Cologne, Germany. This tournament is exclusive to UltimateBet account holders. The winner will win a Mercedes Smart car.
"We want our German players to feel as welcomed and as much a part of the UB community as their North American poker peers, and our live events will help create familiarity with the UB brand and the company that we are today, with an emphasis on security, safety and the welfare of our players," said UltimateBet's Marketing Manager for Germany, Stephan Reschke.
The venue for the tournaments will change each weekend, and a monthly $10,000-guarantee tournament will be held at the Casino Flamingo on the German/Czech Republic border. UB hopes these live events will build a greater relationship with northern European players (let's hope Hellmuth isn't around) and the events give the players a chance to get to know each other face-to-face rather than playing only online.
Sign up for an UltimateBet account today for some great offers, whether you're from Europe or not.
Ivey's Star Power Rising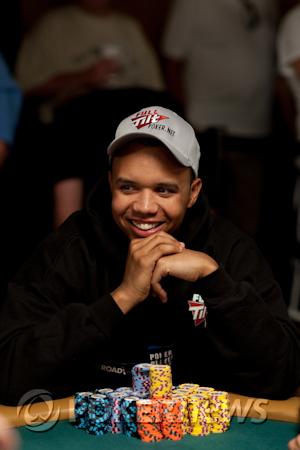 Phil Ivey has been breaking barriers in poker his entire life, but now he is breaking barriers for poker by appearing on the cover of the Nov. 2 issue of ESPN The Magazine
The article takes readers on a four-day, three-night journey around the globe with author Chad Millman chronicling Ivey and his entourage as they gamble, gamble and gamble some more.
At one point, Millman recounts a quick chat Ivey has in the back of a limo. "Hi, this is Phil Ivey," he says into his phone, from the back of a limo sent by Casino de Montréal. "I need you to transfer $1 million from my account, please."
He turns the $1 million into $2.5 in 20 minutes.
You need to be an ESPN Insider to read the article, but trust us, it's well worth it.
Are you following us on Twitter? If you aren't, you're missing out. It only takes a couple of clicks.
UFC Poker Room
The UFC has launched a poker room. We'll spare you the "looks like they're taking the phrase 'battle on the felt' literally" pun. They seem to be taking a page out of the SpadeClub or ClubWPT book. The poker room requires a membership and the site boasts $100,000 in cash and prizes every month.
From the screen shot, it looks like members will be battling it out in the octagon. Some of the avatars include Brock Lesnar, BJ Penn, and Machida. Cash, Tapout gear, and even tickets to UFC fights are up for grabs.
Check it out at UFC.com.