PokerNews Op-Ed: The November Nine - Who's the Best for Poker?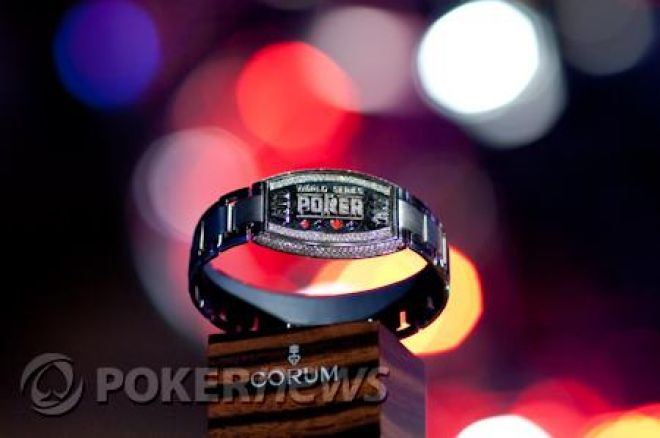 With less than a few days to go before the "November Nine" return to Las Vegas for a shot at poker immortality, sports books are setting lines, office pools are coming together, and many of us in the poker media are busy speculating about what effect our next world champion might have on our beloved game. Poker is at a watershed moment in the United States where several pieces of legislation that could potentially legalize and regulate online poker are collecting co-sponsors in the House of Representatives just as several of the banking provisions in the UIGEA are ready to be formally implemented at the end of this year. A newly anointed "poker ambassador" could go a long way toward re-igniting the public's passion for the game, and some of this year's final tablists even have the potential to ignite another poker boom — perhaps not on the level that Chris Moneymaker did when he catapulted poker into the mainstream in 2003, but one significant enough to drive hordes of new players to the tables. Here's a look at the 2009 "November Nine" and the potential effects a win from each player might have on the poker industry.
The Everyman: Darvin Moon
If Darvin Moon wraps this year's Main Event bracelet around his wrist next Monday, it won't do much to dissuade those who still believe that poker is a game of luck. Poker would, however, gain another Moneymaker-esque "everyman" world champion who could inspire hordes of amateurs to reach into their wallets and shell out a few tournament buy-ins at their local card rooms. Moon is the least experienced and one of the least skilled players remaining in the Main Event, his path to the final table paved with pocket aces and flopped sets and a card run-of-a-lifetime spread over seven days of play. It's hard to predict how Moon will fare at the final table; he has admitted many times that he simply played the cards he was dealt. This wasn't incredibly difficult to do, given the number of premium hands he picked up. Moon has eschewed publicity and interviews during the four-month interim and may find himself less comfortable than his opponents in front of the camera's gaze.
A Moon win could be less than ideal for the poker industry because there is a strong possibility he'll pocket the money, head back into the Maryland woods and never be heard from again. Moon is not interested in sponsorship, he has never played a hand of online poker, and he doesn't seem like the type of guy who would drastically change his lifestyle if he did win. As much as the game needs one, Moon doesn't want to be poker's next "ambassador." We won't find him putting some of that $8.5 million back into the poker economy by playing major tournaments. We won't find him lobbying Congress to repeal the UIGEA, and he certainly won't be clamoring for a spot on "High Stakes Poker." If Darvin Moon won the Main Event, he would go the way of 2007 champion Jerry Yang-- slipping back into anonymity, content with being nothing more than the answer to a trivia question.
The Banker: Steven Begleiter
In a Time magazine profile on Steven Begleiter (curiously written by one of the members of his Chappaqua, N.Y. poker league), Phil Hellmuth takes the 47-year-old amateur player to task, calling him "a loose cannon" who will likely make a big mistake at the final table.
"He'll call big raises and reraises with hands that no pro would play," Hellmuth said.
Skill level aside, it will be difficult for Begleiter to win a large fan base given his background in the financial industry. Begleiter worked for investment banking giant Bear Stearns for 24 years, serving as the head of corporate strategy amid the company's meltdown and subsequent sale to JP Morgan Chase during the 2008 financial crisis. He oversaw the company's asset management unit and served on the Management and Compensation Committee. He is now a partner in the private equity firm Flexpoint Ford.
In an interview with The New York Times this summer, Begleiter wasn't exactly eager to talk about his career. And really, who can blame him, given the vitriol directed at his profession by a large sector of the American public.
"There's a lot of populist nonsense going on right now, but I'm very proud of my people. We did a lot of good, gave a lot of money back to the community, and it's a shame, it's just a shame," Begleiter said.
Even ESPN's Norman Chad couldn't resist throwing in "bailout" jokes during his Main Event commentary. "He protects his big blind better than Bear Stearns protected its investors," Chad quipped.
Since making the "November Nine," Begleiter has notched one major tournament cash, finishing ninth in the WPT Legends of Poker main event at the Bicycle Casino. Based on what we've seen on ESPN's broadcasts, Hellmuth's opinion on Begleiter's play isn't too far off, and if he's still willing to gamble his entire stack on a coin flip, he could see an early exit from the final table.
The Young Guns: Eric Buchman and Joe Cada
While it may seem unfair to lump these two players together, the effects of either of them winning the Main Event would be quite similar. Both are young, talented American players who take the game seriously, Cada making a name for himself online while Buchman focused on live play. Newly 21 when the World Series of Poker began, Cada has two six-figure scores in major online events, winning Full Tilt Poker's Sunday $750,000 Guaranteed as well as a $1,000 buy-in second-chance event during PokerStars' 2009 WCOOP. Twenty-nine-year old Buchman had already amassed over $1 million in live tournament earnings prior to this year's Main Event including nine WSOP cashes and a runner-up finish at the 2007 WSOP-Circuit event in Atlantic City. Both players have also signed with new sponsors during the four-month interim, Buchman flipping from Full Tilt to PokerStars, while Cada moved from Ultimate Bet to PokerStars.
Buchman or Cada taking down the Main Event wouldn't set off any earthquakes in the poker industry, but both would likely use the win to take their professional poker careers to the next level. PokerStars would likely sign either of them to a long-term deal, and we'd find them promoting the brand on any number of the site's international tours including the EPT, LAPT, and APPT.
The Europeans: James Akenhead and Antoine Saout
If there is a poker boom to be ignited by this year's Main Event Champion, it will most likely come from an extremely unlikely victory by one of the two remaining European players, France's Antoine Saout and the U.K.'s James Akenhead. The two shortest stacks entering the final table, Saout and Akenhead are the underdogs among the "Nine" but should either of them claw their way to victory, people in their home countries will undoubtedly be inspired to hit the tables. Poker is still growing rapidly in both the U.K. and France (where online poker was recently legalized), and a win from one of a native son could send online signups through the roof.
This October, Saout and Akenhead broke a record that many in the media thought would stand for years to come. Both players made the final table of the WSOP-Europe Main Event in the same year they made the final table of the Las Vegas Main Event, a feat that Ivan Demidov accomplished in 2008. Akenhead finished ninth while Saout came in seventh. Both are also enjoying newly acquired sponsorship deals — Akenhead becoming a "red pro" on Full Tilt Poker while Saout signed with Everest Poker where he won his Main Event buy-in on a $50 satellite.
The Part-Time Grinder: Kevin Schaffel
Fifty-one-year old father of two Kevin Schaffel brings an "ordinary Joe" vibe to the November Nine much like Dennis Phillips did in 2008. Schaffel, however, will arrive at the final table with far more tournament experience than Phillips had one year ago. Before this year's Main Event, Schaffel had earned about $168,000 from tournament poker and since making the November Nine, he's added another half million to the till, making the final three tables at the EPT London in October and finishing in second place at August's WPT Legends of Poker where he lost his heads-up battle with Prahlad Friedman. What most people may not know about Schaffel is that he's cashed the WSOP Main Event three times in the last six years, finishing in 324th place in 2008 and 42nd place in 2004.
A Schaffel win could have an impact on the poker world similar to Greg Raymer's victory five years ago. Like Raymer in '04, Schaffel is a talented semi-pro and had a day job until recently, running his own printing and direct mail company. Down-to-earth and media-friendly, Schaffel inked a sponsorship deal with PokerStars for the final table and his tight, solid play could catapult him into one of the top spots.
The One Who's Been Here Before: Jeff Shulman
Were it not for a six on the flop, Jeff Shulman might already have a WSOP win under his belt. In 2000, Shulman made the final table of the Main Event but ended up losing his entire stack to Chris "Jesus" Ferguson in two hands. First, he got his money in with sevens against sixes only to watch Ferguson flop a set, and then he got the rest of his chips in with pocket kings only to run into Ferguson's aces.
As the Main Event field whittled its way to the final nine players, Shulman told Wicked Chops Poker that if he won the Main Event, he would renounce the bracelet and "throw it in the garbage" as a form of protest against Harrah's Entertainment, its WSOP media policies, and its treatment of players. He later backed off that statement, claiming that he didn't intend to disrespect the game, only to make known his feelings about Harrah's.
Poker will have to do without another willing ambassador if Shulman wins the Main Event. In an interview with his own magazine, CardPlayer, Shulman said "I really could care less how I do in this tournament. I mean, I'd like to win. I'd like to win the money. But I'm not looking to be world champ or anything. That's publicity I don't want."
Although Shulman's Main Event bracelet won't be hurled into the nearest trash can, he has discussed plans to potentially auction it off for charity or hold a tournament for the players shut out of Day 1D of the Main Event and award it to the winner.
The World's Best Player: Phil Ivey
If there ever was a single card that changed the game of poker, it came on the final table bubble of the 2003 Main Event. Holding
, Chris Moneymaker flopped trip queens and led out for 70,000. Phil Ivey called with pocket nines and hit his gin card on the turn with the
, making him a well-disguised full house. Moneymaker did his bidding for him, firing out 200,000. Ivey moved all-in and Moneymaker called. Although Ivey was better than a 4-to-1 favorite to win the pot, Moneymaker rivered an ace for a higher full house, winning the hand and sending Ivey to the rail in 10th place.
What if that ace was an eight or a ten or a harmless deuce? What if Ivey claimed most of Moneymaker's stack on that hand instead of busting out? How would the poker boom have looked? Moreover, would there even have been a poker boom if the best player in the world had won the 2003 Main Event rather than a 28-year-old amateur who won his buy-in on a $39 PokerStars satellite?
This week, Phil Ivey has a second chance. After three previous top-27 finishes in the Main Event, he has at last made the final table. Since 2003, he's earned untold millions in high-stakes cash games, prop bets, and as one of the original investors in Full Tilt Poker. He's become an international celebrity and has his own private jet. No one doubts that he's the most skilled player of the November Nine, if not the world itself. And a Main Event win by Phil Ivey could do more for the game of poker than if any other professional won it. An Ivey win would be followed by more publicity than a win by any of his opponents. We're talking Leno, Letterman, SportsCenter, CNN, Good Morning America, magazine covers, and oodles of mainstream print coverage. Poker's primary congressional lobbying arm, the Poker Players' Alliance might be happier than Ivey himself if he won; how much easier will it be to convince people that poker is a skill game when the world's best player wins the world's richest tournament?
The World Series of Poker Main Event final table is only days away. Make sure to check out our Live Reporting page for up-to-the-minute news live from the Rio's Penn & Teller Theatre.