The Weekly Turbo: Ladies Poker, Million Dollar Poker Challenge, and More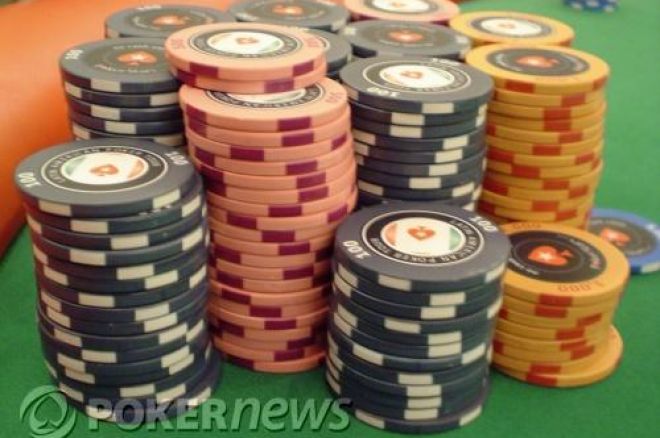 The work week can get overwhelming, and not everyone has the time every day to dive headfirst into the poker world's top stories. Weekend warriors rejoice! You've just flopped the nuts because the Nightly Turbo has introduced a special weekly edition. Prepare for a finger cramp after all the scrolling and clicking that you'll do, but unlike the Sunday paper, the Weekly Turbo won't be littering your living room for the next week.
The Tribe Has Spoken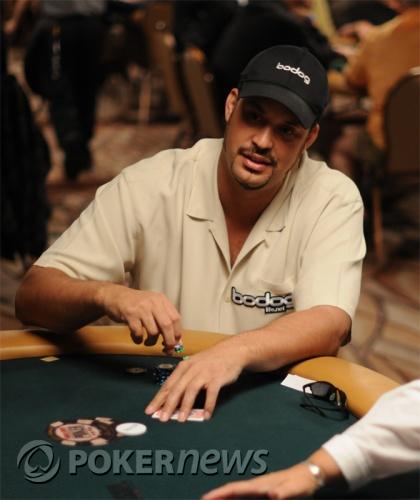 By "Tribe" we mean Bodog, but the result is the same as with similar tribes on TV: Jean-Robert Bellande has been eliminated from the Bodog roster. The flame has been extinguished, or whatever it is they do on those reality TV shows when they throw someone off the island.
"Jean-Robert Bellande's deal with Bodog Poker expired at the end of October and the decision was made not to renew. It has been an absolute pleasure having Jean-Robert as one of Bodog.com's Poker pros and we wish him all the best," said a Bodog spokesperson of the decision not to renew Bellande's contract.
Read more at OnlinePoker.net.
Million Dollar Challenge Round 3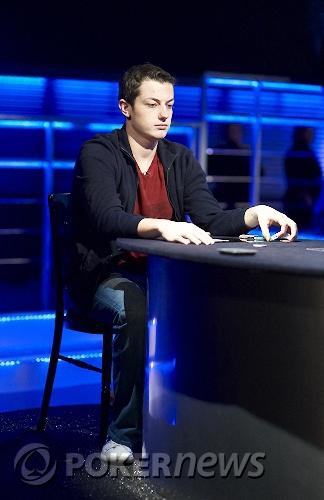 The first Full Tilt Poker Durrrr Million Dollar Challenge is officially over. Round three saw Tom "durrrr" Dwan take on Sammy "any two" George. Dwan finished the challenge up over $800,000 by taking $750,000 from George.
On top of playing for hundreds of thousands of dollars, the two decided to play the seven-deuce game for $10,000 a pop anytime one won a pot with seven-deuce. George won a couple of pots with 7-2, but it was Dwan's bluff that had people talking. Holding
, Dwan bet when the
hit the
board. George, holding
, called. The
came on the river and Dwan shoved his remaining stack, about $400,000, in the middle. George went in the tank for over five minutes and before deciding to fold, Dwan flipped over his seven-deuce to show the bluff.
"I made a pretty questionable flop call, which I kind of regret. It was probably bad even with the $10,000 bonus in the seven-deuce game," Dwan said. "Once Sammy checked the turn, I had to bet in my mind as I thought I was going to win a lot of the time. On the river I might have given up but on the board-pairing river I think it was an easy shove as it's so believable that I have a full-house there and Sammy has a tough call with any hand."
Upon winning, Dwan said, "I don't think I played too well today, I just think I happened to get a bunch of hands, like I don't think Sammy played badly he just happened to be on the wrong side of some tough spots. It's easy to look like a genius when you have the best hand every time, and easy to not look like one when you get beat every hand."
MatchroomSport.com has a complete recap of the three day event.
Oh Man, Here We Go Again!
When we got the email this week with the headline "That's No Misprint," we thought for sure that it and the words that followed were, in fact, a misprint. They weren't, and this is why we have to tell you about it.
The third stop on the World Series of Poker Circuit is being held at Harvey's Lake Tahoe and for the first time in WSOP Circuit history, a ladies-only tournament was held. Except, it wasn't ladies-only, and a lady did not win. No, this isn't the Borgata story again, it's just another dude seemingly trying to make a point, but probably just trying to get his name in the papers.
Greg Sessler, a 22-year-old UC-Davis student, was one of four men who entered the tournament. The 96 entrants created a $27,396 prize pool. Ironically enough, Sessler's winning hand was pocket queens and he took home $9,932 for the win.
Of his win and reason why he picked this tournament to play, she - err - he said: "If [poker pro] Jennifer Harman would have come and played in the ladies event, she would have been much tougher competition than me. I came here because I only had one day, and I really like the structures and the payout. This was the only tournament I could play."
Find out the entire Circuit schedule at WorldSeriesofPoker.com.
The New UB
What's the best way to distance yourself from scandal and have a fresh start? Rebranding, of course! UltimateBet has done just that. It has embraced the "UB" nickname, found a home at UB.com, and gotten a makeover.
"The launch of UB.com represents a turning point for our company. We have assembled a great group of professionals who are passionate about poker to build the UB brand. Our goal is to create products and services that poker players really want. We are trying to listen very carefully to both our players and the poker community to help us achieve this goal," said Tokwiro's chief operating officer, Paul Leggett.
"The launch of UB.com is not just a new domain with a different logo, it's much more than that. It's a complete new direction for UB. It's software built with the serious poker player in mind. It's a new television show that is truly about poker, not just another reality or game show. And finally, it's tournaments and promotions that poker players care about," he said.
New software updates have a redesigned lobby for improve navigation and usability. The tournament schedule has over 30 new guaranteed tournaments, over $1 million in guarantees every month, a new and improved blind structure, and everyone's new favorite — synchronized breaks.
Looking for a fresh start too? Sign up for a UB account with PokerNews.
A New Gig for a Hall of Famer
We first told you about the Shuffle Up and Deal game show about a month ago. The show is attempting to "demystify the game of poker." We also told you Randy West from The Price is Right would be the host. Well, things change; it is show business, after all.
Mike Sexton has been announced as the show's host. Brandi Williams, best known from Ultimate Poker Challenge, will be his co-host, and somehow, Chad Brown was thrown into the mix and will emcee the live version of the show in different casinos across the U.S. The show is scheduled for 13 half-hour episodes to begin airing in 2010.
Find out more at Pokerati.com.
Online Poker in the UK
Between 2004 and 2007, the British online poker market grew 72 percent. In 2008, growth was stunted and the British online poker market had a gross gaming yield of £265 million (that's $440,643,863.66 US). According to a study by Mintel, a market research agency, the yield will shrink by seven percent for 2009 to £247 million ($410,713,337.07 US).
The study attributes the economy and recession as a reason why U.K. players are playing less often and for smaller stakes. Average spending per year among British online players has dropped almost 20 percent over the past two years from £345 ($573.67 US) to £281 ($467.25 US).
"Poker revenues have clearly peaked. The recession is the most obvious culprit, with around a third of poker players now playing less often or for lower stakes because of the economic downturn," said Mintel senior analyst Matt King.
Although revenues are in decline, the U.K. customer base is loyal. About one-third of online players play once a week or more.
Read more at EGRMagazine.com.
Tazzzed!
This has been a long time coming. Last year at the Hold'em for Heroes charity tournament, Brandon Cantu lost a bet that resulted in him having to be tazed. Mark ponied up $4,000 for the opportunity to get back at Cantu for being berated. There's not really much else to say. Doctors were standing by, as well as a few poker pros, to watch the action. Enjoy.
Are you following us on Twitter yet? What about Facebook? What are you waiting for?
Piece of Taylor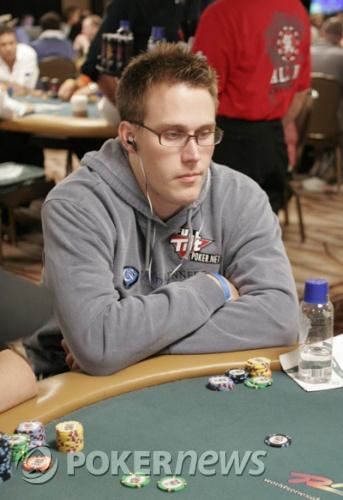 No, Phil Ivey is not selling himself on the Las Vegas Strip, and he's not really selling a piece of his Main Event action either, but thanks to Full Tilt you do have the chance to win a piece of his World Series of Poker Main Event. Wait, that's over. Isn't it?
Not quite, Taylor "Green Plastic" Caby, one of the founding members of CardRunners, is the newest poker player giving us a piece. He recently final-tabled the Full Tilt Poker Million and will soon battle James Akenhead, Luke "FullFlush" Schwartz, Dag Mikkelsen, Juha Helpi, Peter Vasiliou and an online qualifier. The Dec. 4 final table has a $500,000 first-place prize.
CardRunners is giving away one percent of Caby's payout. You don't even have to fight for it on the felt like you did for Ivey's piece. The winner will be chosen at random from everyone who registers by Dec. 3. Depending on what place Caby finishes, you could win up to $5,000.
Find out more at CardRunners.com.