The Weekly Turbo: New Signees for Online Poker Sites, World Series of Poker, and More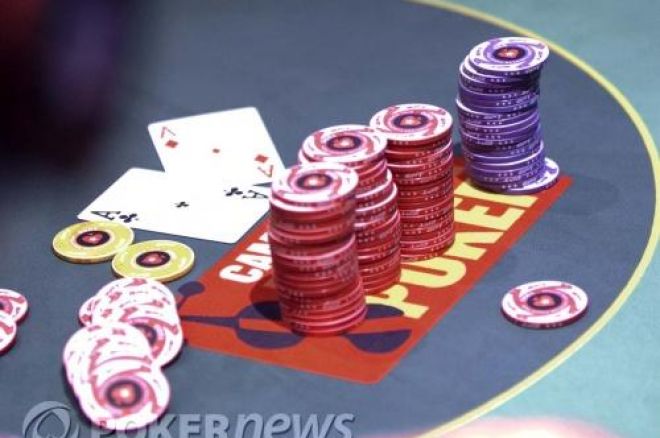 The work week can get overwhelming, and not everyone has the time every day to dive headfirst into the poker world's top stories. Weekend warriors rejoice! You've just flopped the nuts because the Nightly Turbo has introduced a special weekly edition. Prepare for a finger cramp after all the scrolling and clicking that you'll do, but unlike the Sunday paper, the Weekly Turbo won't be littering your living room for the next week.
Full Tilt Adds To Team Roster
It was announced this week that Full Tilt Poker has signed its newest member of Team Full Tilt. PokerNews was at the press conference Monday night when Tom "durrrr" Dwan was announced as the newest member. Find out if he will keep the name durrrr and what his thoughts are about signing with the team.
Newest Member of Brunson 10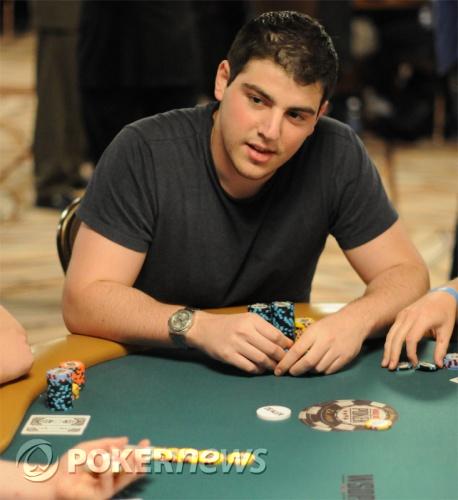 The fifth member of the Brunson 10 was announced recently, completing half the group. Dani "Ansky" Stern joins Alec Torelli, Amit Makhija, Zachary Clark and Chris Moorman as part of the Brunson 10.
Twenty-two-year-old Stern has close to $1 million in tournament winnings alone. He was most recently on the G4 show, 2 Months. 2 Million. "I've seen Ansky play on TV, I've seen him play online, and I've seen him talk poker like someone who's been playing for decades. Dani "Anksy" Stern is the future of this game and I'm proud to have him on my team," said Doyle Brunson of the newest signee.
Sign up for an online poker account and start building your bankroll.
A Talk With the Winner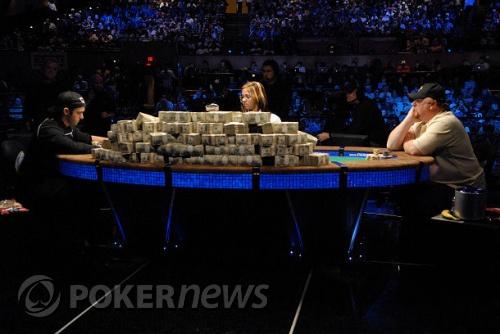 Monday night,Joe Cada became the 2009 World Series of Poker Main Event champion. He also became the youngest Main Event winner in history. We sat down with him a few days after his win to discuss the luck-box factor and what's next on his tournament agenda.
World Series of Poker: Sit-Down With WSOP Champion Joe Cada, Part 1
World Series of Poker: Sit-Down With WSOP Champion Joe Cada, Part 2
Faking It
If we've said it once, we've said it a few dozen times: it's not a good idea to try to cheat a casino. You will get caught. These guys caught two new geniuses who tried to pull a fast one — and failed.
William Reece Lancaster and Mark Vernon Edmiston from Missouri were charged by a Tulsa federal grand jury for using fake poker chips at Seneca Cayuga Grand Lake Casino. According to authorities, the two used the chips for almost a month and may have gotten away with over $25,000 of the casino's money. They cashed in the fake chips and exchanged them for real ones. They introduced the fakes into play but were detected by security. Our advice: don't steal from "the Man"; you'll get caught.
Read more at 4Flush.com.
Poker2Nite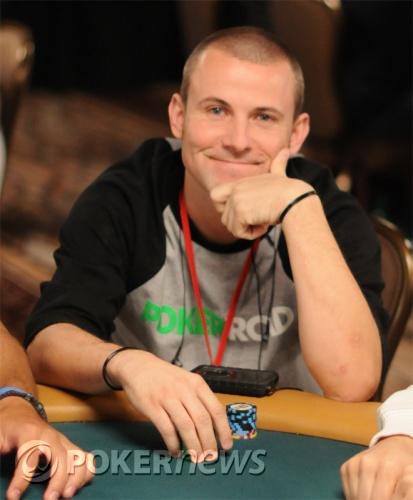 During the radio broadcast of the WSOP Final Table on Saturday,Joe Sebok made a huge announcement. Want to know what it is? Ok, we'll tell you. Joe Sebok and Scott Huff, along with Joe Stapleton as the writer, will be coming to your TV sets with a poker news show called "Poker2Nite."
The show will air nationally on FoxSports every week. The first episode will be shot on Nov. 17 and will then air on Nov. 18 at 11 p.m. Congratulations guys!
Read more at Seebs blog on PokerRoad.com.
Problems at the Palms
The Palms Casino in Las Vegas will have to shell out some serious dough for two poker tournaments it oversaw recently — or apparently did not oversee. The tournaments were held by the United States Poker League, which did not register with state gaming regulators.
The Nevada Gaming Commission fined the Palms $75,000 for the third party not registering and the Gaming Control Board has fined USPL $25,000, for the cost of the investigation. The Palms also had to foot the $450,416 bill for unpaid prize money from the USPL after 22 checks bounced.
Even though the Palms was not directly involved with the tournaments, it was still responsible for the activities that go on at the facility. The Palms has been cited for hosting both tournaments "without adequate planning and follow-up," and failing "to prevent a situation that might reflect negatively" on the state and casino industry.
"We didn't wait for the board's resolution," said Palms owner, George Maloof. "We're real proactive. From the moment we found out these people weren't paid, we acted."
Read more at the Las Vegas Review Journal.
World Series of Poker Ratings
The 2009 World Series of Poker is over and the ratings are in, and they're down. But not by much. According to a post on Pokerati, more than 2.1 million viewers watched Joe Cada claim the Main Event title and break the record for youngest champ ever.
The telecast earned a 1.8 household coverage rating in an average of 1,806,113 households, a slight decrease from the 1.9 rating earned for the 2008 finale. As for the 15-week coverage of the 2009 Main Event, it averaged a 1.0 rating, which was the same as last year's rating. The average households as well as viewership increased over the total coverage for the series this year with household have a nine percent increase and viewership gained seven percent. The male demographic of 25- to 54-year-olds increased 13 percent from last year. Let the soon-to-be neverending marketing toward pot-bellied balding dudes begin.
Read more at Pokerati.com.
Brad Booth Signs with GR88.com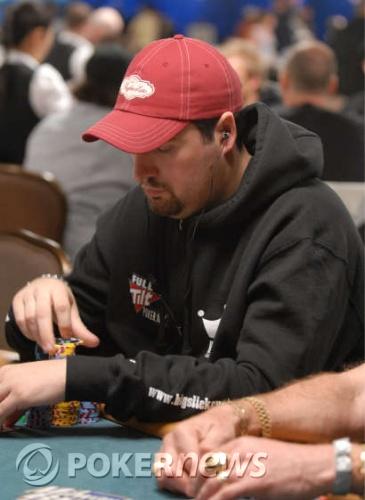 Former DoylesRoom.com and FullTiltPoker.com sponsored pro "Yukon" Brad Booth has signed as the official spokesperson and Head of Poker Development for the new online gaming site GR88.com.
"Yukon Brad's talent, undeniable work ethic, and desire for fairness makes him the perfect partner of GR88.com. Our site offers players around the world premium poker and casino games, programs and tournaments all set within a secure and trust-worthy environment," said Peter Karroll, CEO of International Arts Management, the force behind GR88.com.
Booth is best known for his appearances on Poker After Dark, the National Heads-Up Poker Championship, and High Stakes Poker. He's also a regular in the high-stakes games in Las Vegas as well as the Big Game in Bobby's Room — when he is not rumored to be busto, of course.
Jeffrey Pollack Resigns as Commissioner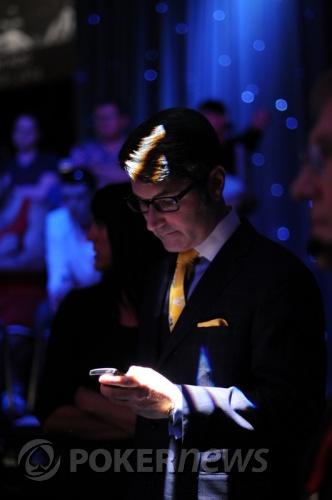 Jeffrey Pollack announced his resignation as commissioner of the World Series of Poker late Thursday night. No news on where he is headed next, but he said he plans to "explore new business challenges" and that his future "is a blank canvas."
Read more about it in Jeffrey Pollack Out as World Series of Poker Commissioner.
Be sure to follow us one twitter and Facebook for up-to-the-minute news.