The Nightly Turbo: The Amazing Race, a Planet Hollywood Scam, and Is Durrrr Playing Shaq?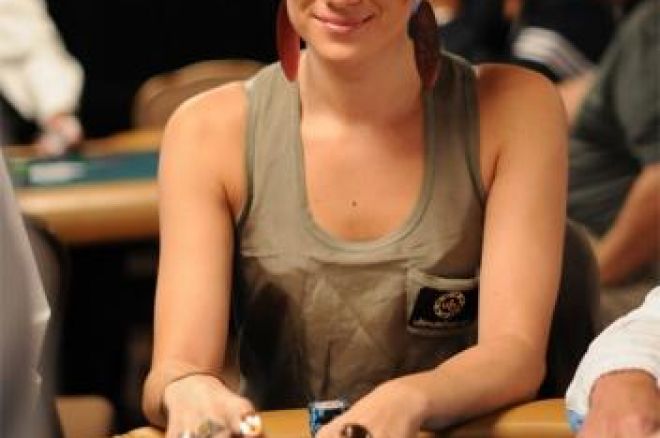 The Nightly Turbo is the best place to find the day's top news stories. We're making it easy for you to get the news and get back to the tables.
In Case You Missed It
The EPT Barcelona Main Event is in the books and it was Carter Phillips who walked away the champion. Along with the trophy, he took home €850,000. Not bad for a 20-year old who won his seat through an online qualifier on PokerStars. We have a recap of how it all went down.
The PokerStars WCOOP named two champions yesterday. We have the payouts and notable finishes in our WCOOP Day 7 recap.
It is down to ten at the WPT Merit Cyprus Classic. Jonathan Little, Layne Flack and Huck Seed are among the players who will play down to six tomorrow to set up for the final table on Saturday. Find out who else is in the group in WPT Merit Cyprus Day 4.
Martonas has been missing on the Full Tilt high-stakes scene for about two weeks, so things have calmed down quite considerably. The Online Railbird Report explains who is up and who is down — and we'll give you a hint, "durrrr" is definitely down.
The Borgata Poker Open has begun and will run through September 24. Plenty of pros are there for the WPT championship event with its $2 million guarantee. To find out more read The Borgata Poker Open is Underway.
One More Year for Tiffany Michelle
Tiffany Michelle has renewed her contract with Ultimate Bet for one more year. (This news coincides with The Amazing Race news that we'll get to in a minute.) Michelle was the 2008 WSOP's "last woman standing." She is also known for the now infamous "calling the clock" incident and for eating french fries at the table. (Really, french fries at a feature TV table?)
"I'm happy to be signing on for another year with Ultimate Bet and I'm eager to get back to playing in live tournaments and exclusively at their online poker tables," Michelle said. "The corporate team at UB has been so welcoming and supportive, and I'm thrilled to be working with them. I can't wait for the exciting things in store for us."
Michelle plays under the screen name Tiffany M on Ultimate Bet. Sign up for your own account and play against her.
The Amazing Race
Well, just add this reality show to the ever-growing list of shows with a poker influence. There was some speculation surrounding Tiffany Michelle and Maria Ho this summer, and a certain television show. Both were visibly absent from the WSOP Main Event and both were photographed, as Bluff Magazine was first to report, at LAX during what was said to be the beginning of the 'Race.' It has officially been confirmed now via The Amazing Race website. The show premieres on September 27.
To find out more visit The Amazing Race site.
Drama at Planet Hollywood
If you're going to scam anyone, you probably shouldn't scam a casino, let alone one in Vegas on the Strip with thousands of cameras everywhere and a nose for sniffing out shady activity. Clearly, the four supervisors in the poker room at Planet Hollywood didn't think this one through.
There are twenty-six "high hands" at Planet Hollywood that will earn you a little extra cash if you're lucky enough to hit. The supervisors were allegedly filling out false paperwork documenting high hands for players who never had high hands and then keeping the money for themselves. After months of investigation, the Nevada State Gaming Control Board uncovered the scam.
"These four were working in concert to generate false documents to embezzle their employer," said David Salas, deputy enforcement officer for the board. The four are charged with forgery, embezzlement and conspiracy.
The Las Vegas Sun has more.
Rumor Mill
So, there's a thread on TwoPlusTwo involving Shaq possibly playing durrrr heads-up and the loser donating $150,000 to charity. The poster, BigBadJonV, says he saw a headline along the lines of "Next season, Shaq challenges online poker pro Tom Dwan." Now it is nowhere to be found. There are two options here: either BigBadJon was hallucinating something he wishes were true, or someone at ABC is going to get in some big trouble. For now, we'll just have to wait around to find out.
The thread on TwoPlusTwo has some potential to be fairly funny.